A public talk was held in the Muhammad bin Hamad Center for Muslim Contribution to Civilization, a research center of Hamad bin Khalifa University's Qatar Faculty of Islamic Studies under the title 'Gilani's Model of the Study of Religions' on Monday 16 November 2015.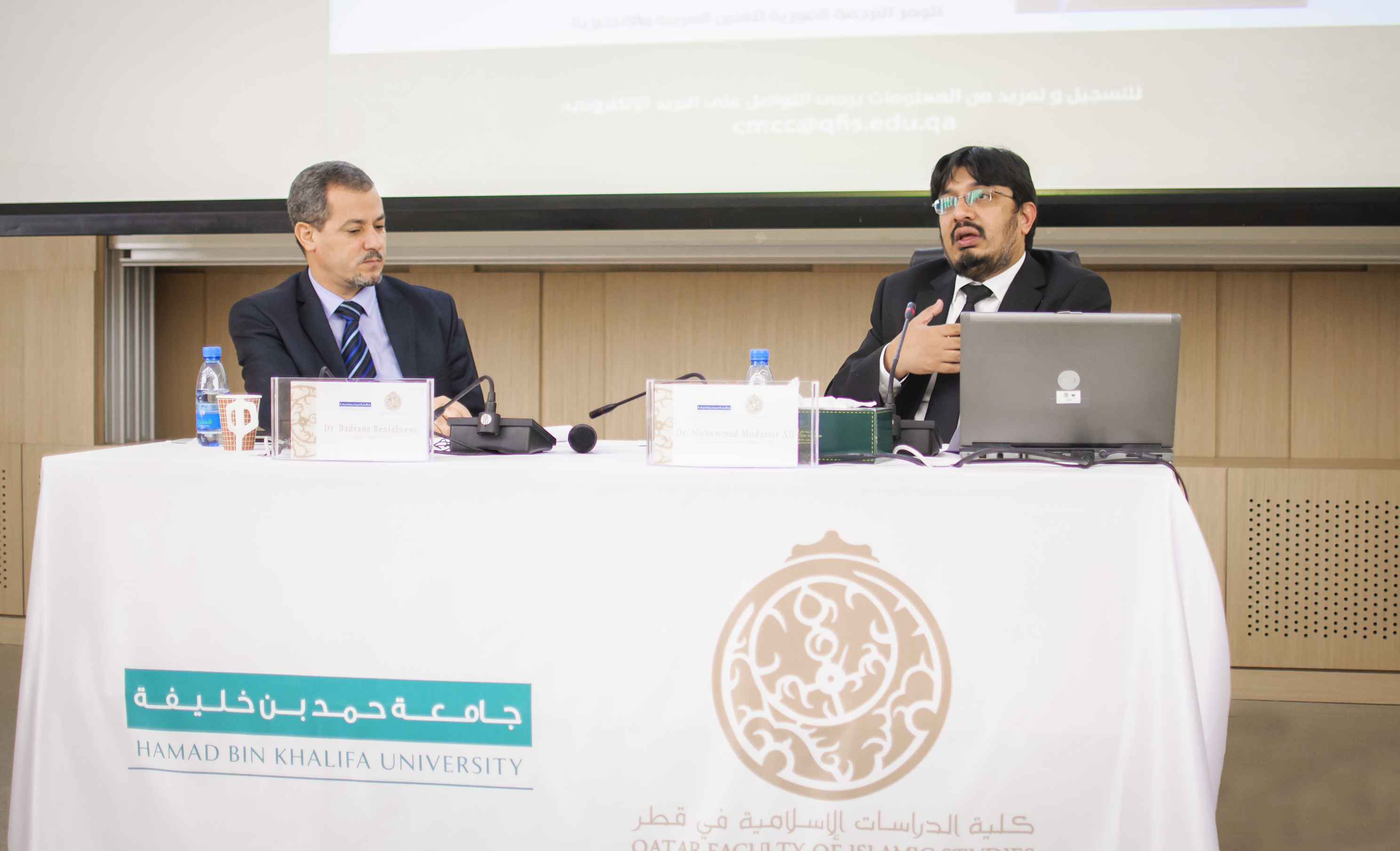 The talk was presented by Dr Muhammad Modassir Ali who works as research coordinator at the center.
Dr Modassir started by introducing Sheikh Manazir Ahsan Gilani's life and academic career, and then went on to talk about his model for the study of religions. He said that Gilani emphasized the universality of revelation, the brotherhood of humanity through the brotherhood of prophets, and the eternity of basic religious truths as the three basic principles which ought to guide a Muslim's study of other religions.
Dr Modassir also pointed out that Gilani's starting point was the simple Qur'anic testimony that the religion in the eyes of Allah is Islam (the religion of all prophets). He elaborated on how Islam, as the last and final religion revealed upon Prophet Muhammad, peace be upon him, merely acknowledged and authenticated the truths of the previous religions and called its followers to seek the original message of truth, realizing that it was essentially one and the same based on the Oneness of God.
Dr Modassir then went on to show through Gilani's writings how he brings out this aspect by comparing Islam to Hinduism with respect to their commonalities.
The talk was followed by a question and answer session in which several students and faculty members participated with their comments and critique.