Qatar Faculty of Islamic Studies (QFIS) held a CEO Roundtable on the subject of 'Islamic Finance: Expectations and Reality' on Tuesday, 10 November organized by the Center for Islamic Economics and Finance—a research center at QFIS.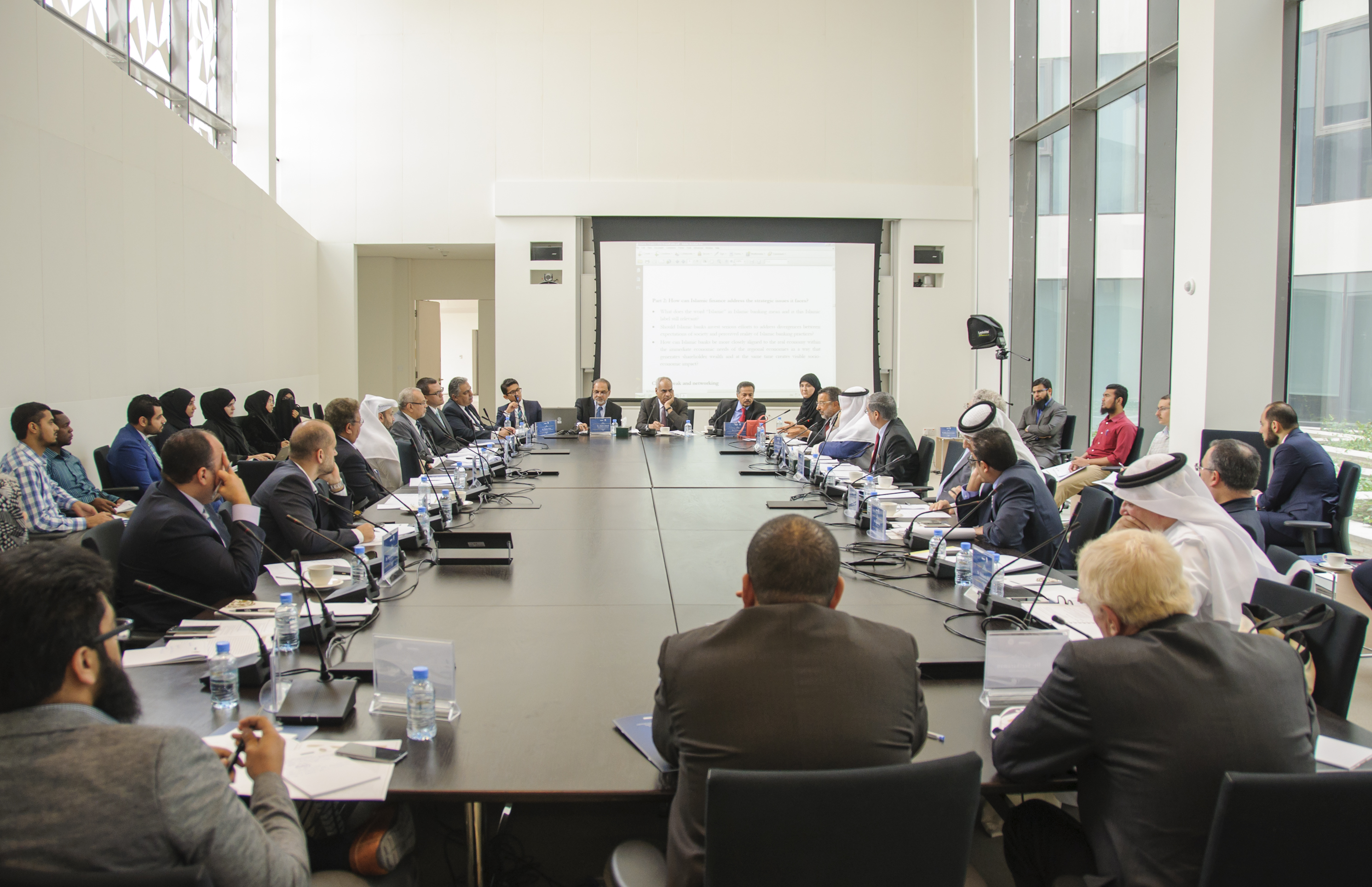 It covered topics such as the primary objectives of Islamic banks in a market-oriented economy, the difference between perceptions of Islamic finance and the reality of the industry, and how Islamic banks can support the needs and expectations of recent graduates looking for employment opportunities.
Welcoming remarks were offered on behalf of Dr Aisha Al Mannai, Dean of QFIS, by Dr Muhammad Khalifa, Professor of Comparative Religions at QFIS.
In his welcoming remarks, Dr Khalifa credited the dynamic leadership and patronage of Her Highness Sheikha Moza bint Nasser, Chairperson of Qatar Foundation, for the Foundation's vision of preparing the people of Qatar and the region to meet the challenges of an ever-changing world, and to make Qatar a leader in innovative education and research.
He commented that, in line with this vision, the roundtable event created an opportunity for understanding and enhancing the field of Islamic economics and finance by fostering an open discussion among industry leaders and academia, while providing an opportunity for students to get more involved in Qatar's Islamic economics and finance industry.
For the full story, please
click here.