Qatar Diabetes Association (QDA) in collaboration with Sasol Qatar has introduced new educational tools intended to reduce the fear and anxiety often associated with diabetes in young children.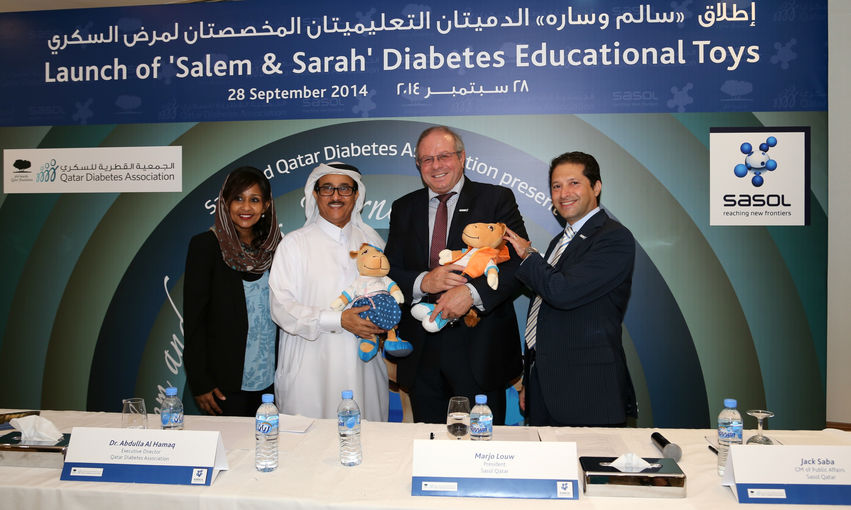 Custom-made for QDA, Salem and Sarah are plush characters developed to provide educational support and comfort for children living with type 1 diabetes in Qatar and across the region; an initiative that supports Qatar Foundation in its mission to be a catalyst for change by leveraging its experiences, knowledge and capabilities.
The toys contain a hidden, zipped compartment on their back where children can keep their diabetic testing equipment, and each toy is accompanied with a backpack and video. Mascots Salem and Sarah have clear injection sites on their arms, legs, and stomach.
Around 1,000 plush toys will be used in QDA camps for children with diabetes, as well as distributed through the Newly Diagnosed Programme in collaboration with Hamad Medical Corporation.
Around 16.7 per cent of Qatar's total adult native population suffers from diabetes with 23.11 per 100,000 children diagnosed with type 1 diabetes, according to data from Hamad Medical Corporation. There is no cure for diabetes, and patients must carefully monitor their blood-sugar levels or risk damaging health complications.
In some cases, poor management of diabetes can lead to blindness, loss of limbs and severe nerve pain.
For the full story, please
click here
.