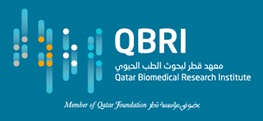 A delegation from Qatar Biomedical Research Institute (QBRI) made a big impression by attending its first World Stem Cell Summit in America this year, with Executive Director Dr Abdelali Haoudi speaking in a panel discussion on 'Strategic Partnerships for Successful Research, Commercialization and Economic Development—An International Perspective.'
QBRI, a member of Qatar Foundation Research and Development was the only institute from the Gulf region invited to give a panel presentation. "This is the first time QBRI has presented outcomes of its research at a major stem cell conference," said Dr Haoudi.
Dr Haoudi went on to describe the partnerships QBRI has formed with entities inside Qatar—including The Supreme Council of Health, Weill Cornell Medical College in Qatar, Hamad Medical Corporation, Sidra Medical and Research Center, and Qatar Biobank—to conduct basic biomedical research, translational research, and clinical trials in Qatar.
In addition, QBRI works with international entities such as the James Baker Institute for Public Policy at Rice University to develop stem cell policy, and in order to train the next generation of biomedical researchers through the Qatar Science Leadership Program, QBRI works with Cambridge University, Oxford University, Imperial College London and Harvard University.
The World Stem Cell Summit took place in San Diego, California, America between 4- 6 December 2013.
For the full story, please
click here
.