Qatar Biobank concluded its month-long summer internship on the 'Qatar Genome Project,' attended by five female interns who are students and graduates of Qatar University and Weill Cornell Medical College in New York City.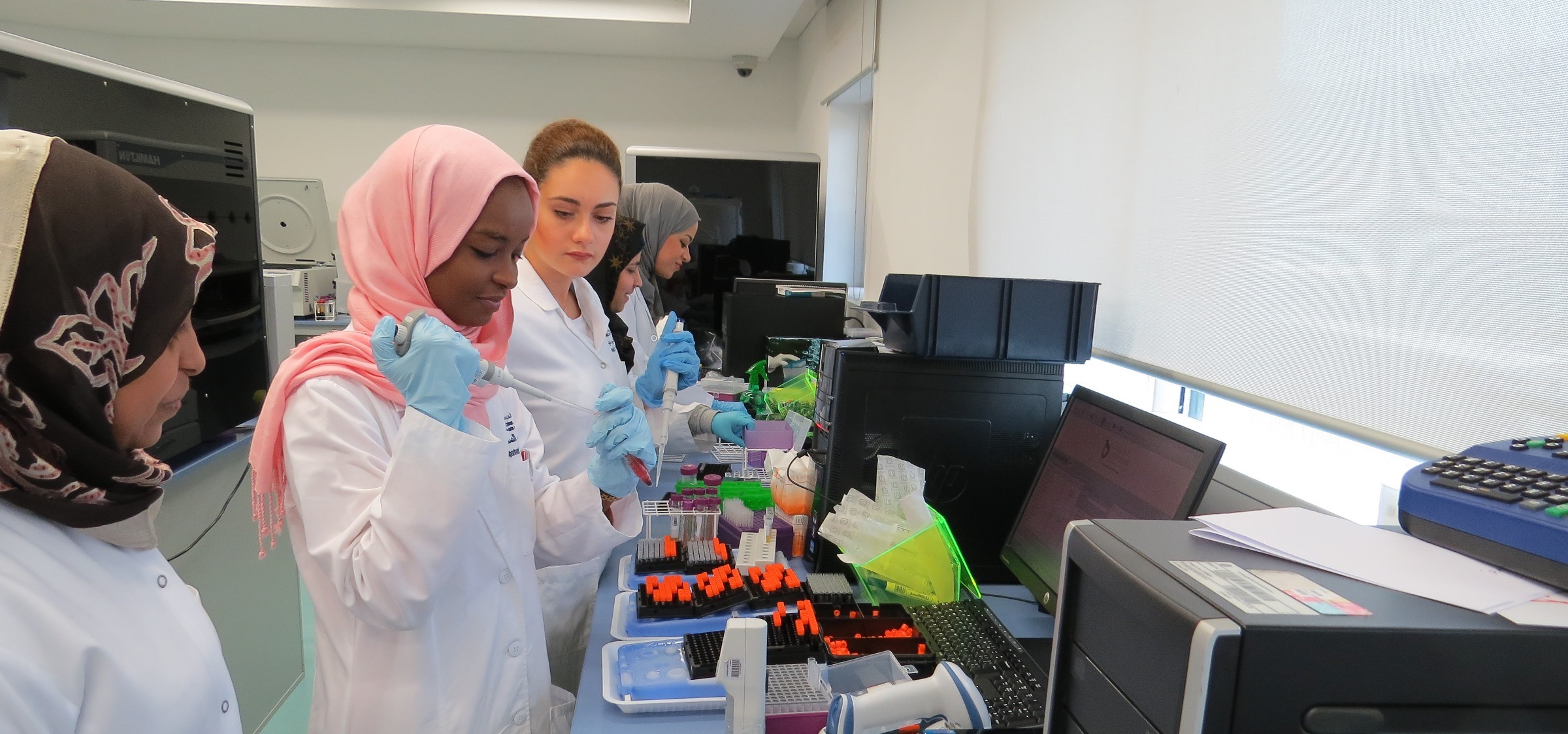 After a competitive selection process which screened 22 applicants, five students were handpicked: Mariam Yasser Ali, Tala Hussam Ismail, and Tanzila Zenith enrolled in the biomedical sciences program at Qatar University, in addition to Tasnim Fadl, a Qatar University medical science graduate and Njoud Al-Naama, a Weill Cornell Medical College in New York City graduate currently working at Sidra Medical and Research Center.
The Qatar Genome Project was announced by Her Highness Sheikha Moza bint Nasser, Chairperson of Qatar Foundation and Vice Chairperson of the Supreme Council of Health, during the World Innovation Summit on Health (WISH) 2013. The project seeks to assist in creating a roadmap for the study of genetics and its functions, and heralds a deep change in the future approach to treatment through personalized medicine.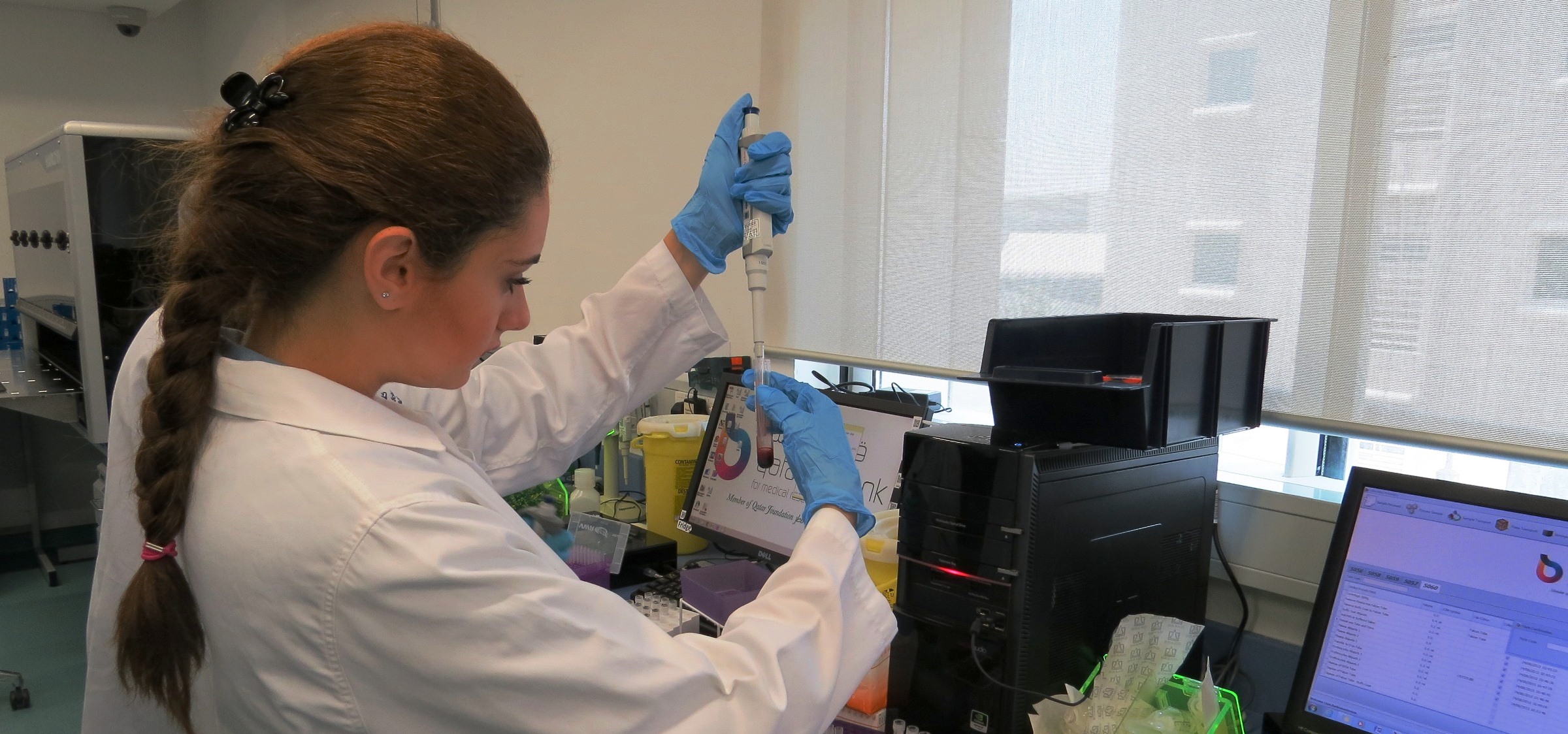 Dr Asmaa Al-Thani, PhD, Head and Associate Professor of Biomedical Sciences and Vice Chairperson of the Board of Trustees of Qatar University said, "The internship represents the start of summer training series in Qatar Biobank, which offers a wealth of opportunities for students of different majors. In the future, the summer internship will include a scope of different fields such as science, law and IT."
During the internship period, the interns had the opportunity to participate in research based on the Qatari society's perception and understanding of the Qatar Genome Project. Participants were also introduced to the ethical and legal aspects of the project.
The insight and information gathered by Qatar Biobank enables scientists to better understand why approximately 17 percent of our adult population suffers from type-2 diabetes, and customize the treatment that suits the unique genetic characteristics of each person in the coming years.
For the full story, please
click here.