Counselor and media personality Abdulrahman Al-Harami has returned to Qatar Academy anew with a workshop aimed at instilling positivity in the classroom and in life.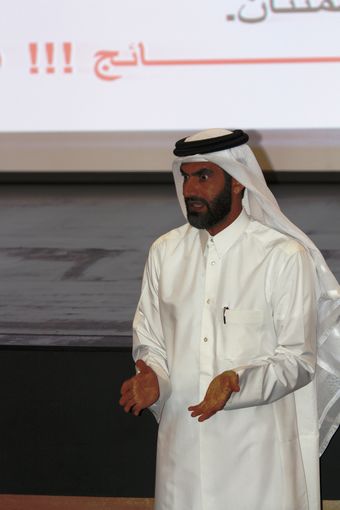 Addressing the Arabic and Islamic Studies teachers from Early Education, Primary, Middle and High School divisions, Al-Harami outlined key points in attaining a positive outlook in life. He believes that positivity is an acquired trait that can be developed in us, one that can specially help teachers in doing their jobs effectively.
To achieve this in the workplace, he stressed that teachers must seek to build good relationships with everyone, be proactive, quality oriented and be always willing to seek professional development and growth as an educator.
According to Al-Harami, who has worked with the QAD community last year through teacher, student and parent sessions, this approach to life has a direct impact on the classroom.
"We believe that organizing such workshops will enhance the quality of teaching at Qatar Academy," Senior School Assistant Principal Maha Al-Romaihi says.
For the full story, please
click here
.