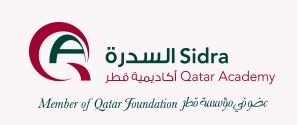 In Qatar Academy Sidra's (QA Sidra) pursuit to be recognised as an International Baccalaureate (IB) World School, its faculty members have taken part in essential online training for the IB Primary Years Programme (PYP) and Middle Years Programme (MYP).
Its primary school teachers focused on an introductory course to the PYP curriculum, while the middle school teachers took subject-specific courses relating to the implementation of the respective MYP curriculum.
Qatar Academy Sidra aims to be officially recognized as an IB World School in the near future.
There are currently 10 IB World Schools in Qatar. Once fully authorised, QA Sidra will be one of three schools to offer the PYP, MYP and Diploma Programmes (DP).
All authorized IB World Schools have to successfully complete an intensive, globally consistent process that enables them to deliver an outstanding IB education to its students.
QA Sidra opened its doors in September 2012. The school currently caters to Pre-Kindergarten through to Grade 8. Each year, the school will add one academic grade level.
Upon completion, the school will cater for early childhood (six months) through to Grade 12.
For the full story, please
click here
.