New sets of Qatar Academy student leaders met with their respective teams for the first house assembly of the school year.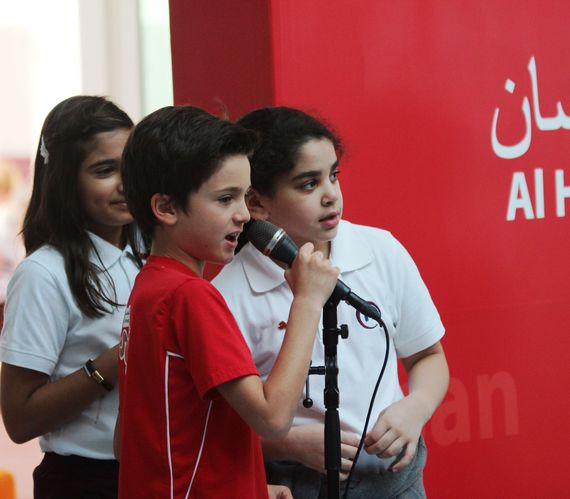 There are four different teams each represented by a local animal and color that make up the house system. Now on its second year of implementation, it aims to build a stronger community across the primary school, provide leadership opportunities, develop the learner profile and raise school spirit through healthy competition.
The young leaders shared a bit about themselves, their leadership styles and why are they excited about taking on the responsibility of leading a huge group of primary pupils.
The assembly ended with a relatively simple game where students are grouped and tasked to make the first letter of an International Baccalaureate learner profile word. These learner profile words make up a set of learning outcomes which help guide student learning and development and the groups can choose which one is the most important for them.
The game is aimed at not only reinforcing the IB ideals particularly in the Primary Years Programme but more significantly helping students throughout the school year as they focus on trying to demonstrate these words and earn house points in the process.
For the full story, please
click here
.