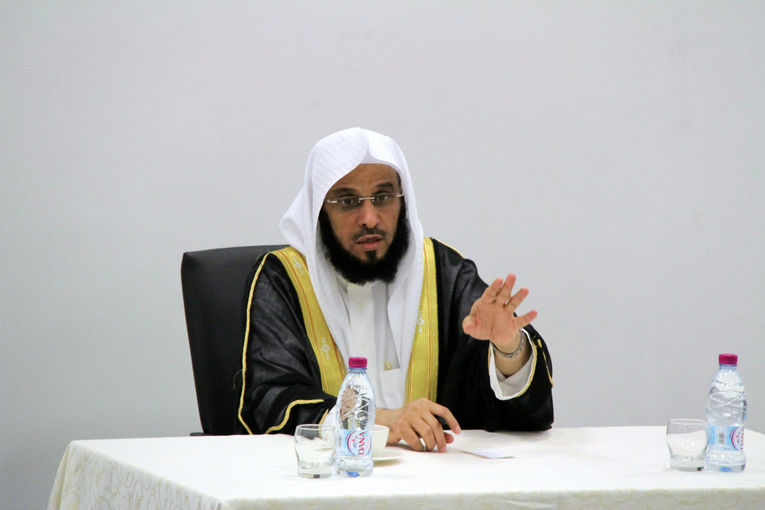 Qatar Academy organized in collaboration with the Educational Preparation Centre a lecture for parents by Dr Ayed Al - Qarni an Islamic Scholar and a successful author, consultant and lecturer.
The lecture entitled 'Parenting Tips' is the second in the series of the monthly lectures that are going to be organized throughout the year to Early Education Center - Grade 12 parents according to Senior School Assistant Principal Maha Al-Romaihi. The opening session for this year was delivered by the leading Qatari counselor Mr. Abdullrahman Al-Harami.
The scholar shared interesting stories reflecting the Islamic approach to parenting and how it is based on dialogue, kindness, good manners and gentleness. Dr Al -Qarni emphasized on the importance of adopting this Islamic approach, which will lead to using motivation, praise and encouragement as a parenting style. He warned the audience from the negative impact of constant criticism and toughness on children.
The scholar likewise invited the audience to share the beauty of Islam with the world and how it is made very easy for people to live by; how it calls for justice and equality, thus, Muslims should feel proud of their Islamic identity. He stressed on the importance of maintaining spiritual education because it is the bedrock for a healthy lifestyle.
Dr Al -Qarni concluded his lecture with words highlighting the concept of achieving a balance between awareness of other cultures and preserving the values and principles of the Islamic religion.
He praised Qatar Academy's role in promoting the Arabic identity and spiritual education and urged it to continue to develop these aspects.