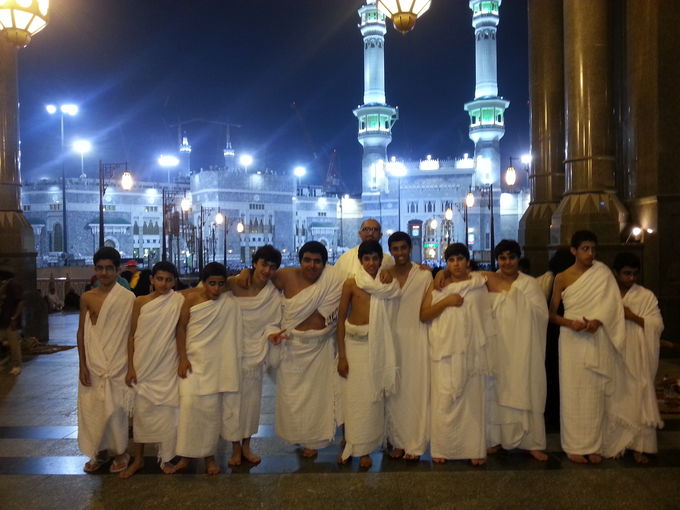 To further strengthen the Islamic identity of its Muslim students, Qatar Academy's Islamic Studies department organized its annual Umrah trip for the senior school students.
According to Yasser Ibrahim, Academic Coordinator of the department, the trip aimed to facilitate the students' spiritual development as well as integrating key components of the International Baccalaureate curriculum by engaging them in a variety of educational activities.
A total of thirty-seven Middle Years Programme (MYP) students signed up for the trip and they were accompanied by two volunteer parents and eight faculty members who helped the students in making real life connections between what they are learning inside the classroom and the trip's numerous locations.
Aside from performing the rituals of Umrah, the trip included visits to some Islamic historical sites that are found around Mecca and Medina. Touring around Mecca and Medina, the students noticed the improved facilities and services that made the trip much easier than how it used to be before introducing these creative solutions. Such observations made the students value and realize the importance of inventions and the role of individual in building their society.
The above example, says Ibrahim, clearly reflects the main goal of the trip which is to provide opportunities for students to apply what they have learned from the IB's Areas of Interaction into their own lives. Under the MYP, these Areas of Interaction help the students in understanding the different subjects – for instance history and science during this trip – as an interrelated area of discipline meant to enrich their knowledge and experience.
"Qatar Academy has been organizing the Umrah trip for years and we are seeing a continued increase in the numbers of registered students," he said. "We have a significant number of Muslim students and providing this trip will help them meet their religious needs. It is an excellent opportunity to visit historical sites and nourish the good relationships they have built with their chaperon teachers".