Qatar Academy Msheireb (QA Msheireb) recently hosted its first annual 'Back to School Night' for parents in support of Qatar Foundation's mission to provide world-class education for young people and foster a progressive, engaged society.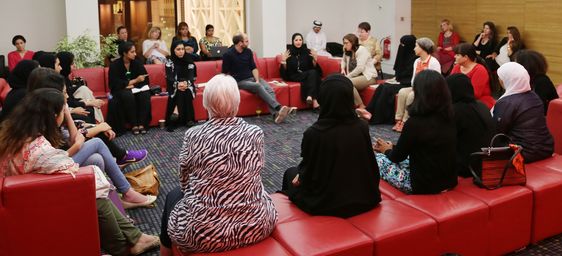 The event was held to provide parents and teachers with the opportunity to engage in discussions about students and how to strive towards a successful education.
QA Msheireb, which recently opened, is the fifth Qatar Academy under the umbrella of Qatar Foundation aimed at broadening first-class education across Qatar.
In an effort to make the event interactive, parents were escorted to their child's classroom, where they were given the opportunity to meet teachers, learn more about the curriculum and expectations, and gain valuable insight into what to expect for the coming year. They were also given a chance to see how their child spends the day and encouraged to ask questions.
For the full story, please
click here
.