Qatar Academy Al Khor (QAK), a member of Qatar Foundation's (QF's) Pre-University Education (PUE), celebrated the opening of its state-of-the-art recreation facility with a fun-packed day of sports activities on Saturday.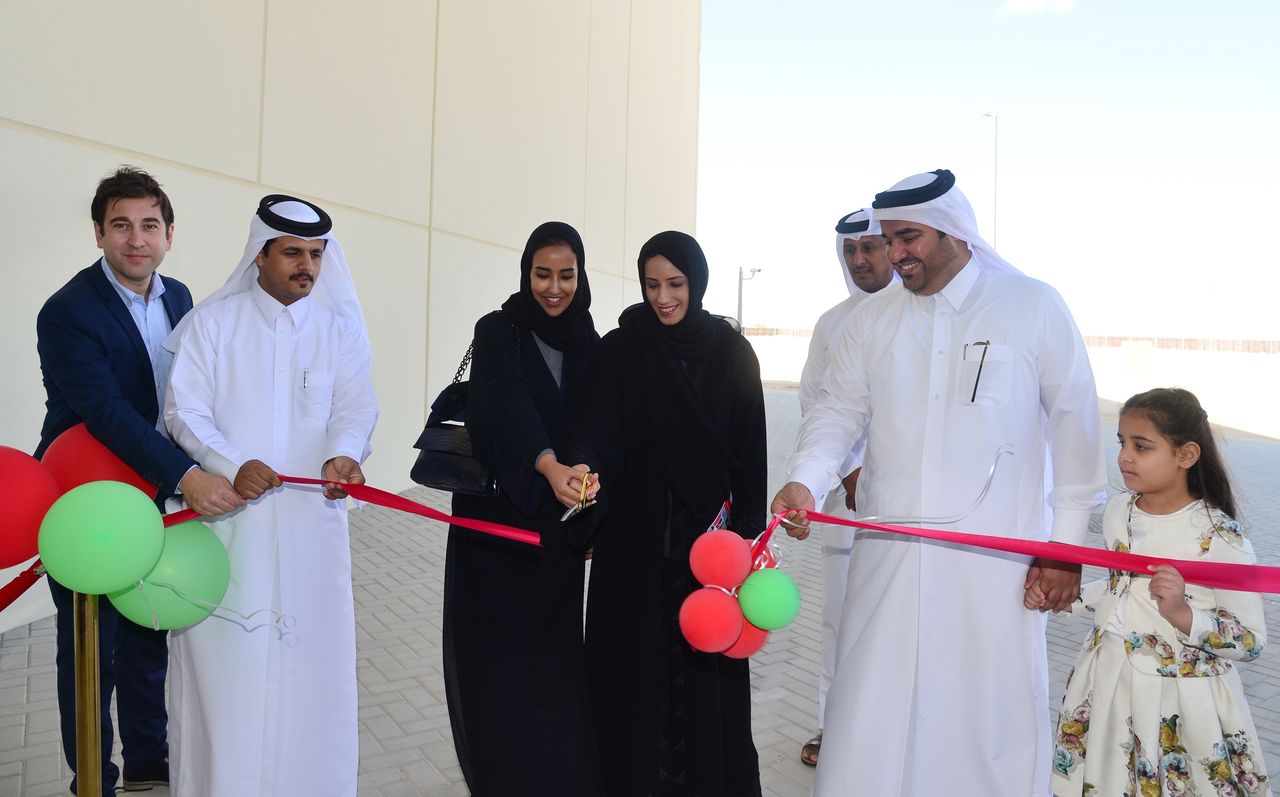 The official opening ceremony was attended by senior QF officials including Mrs. Machaille Al-Naimi, President of Community Development, QF, and Mrs. Buthaina Al Nuaimi, President of PUE, QF, and Mr. Naser Al Muhannadi, Health, Safety, Security and Environment, QF.
Mr. Al Muhannadi said: "We are absolutely delighted to announce the official opening of the Qatar Academy Al Khor Recreation facility. Part of our mandate at Qatar Foundation is to encourage the community to lead active and healthy lifestyles, so we would really like to encourage everyone to make use of the many amenities on offer."
Following the ceremony, children, parents, and teachers joined senior officials to take part in a range of activities as part of a special QSports Open House event held at the QAK building. The events range from friendly basketball and football tournaments, to gymnastics, karate, and taekwondo classes led by QSports coaches.
The new facility includes a 25m swimming pool and training pool; two multipurpose indoor courts for basketball, volleyball, futsal and badminton; a running track; as well as outdoor football pitches and basketball and volleyball courts.
The QAK Recreation facility is open to the wider community and provides a range of health and fitness, social, and sports-related community classes and activities on a weekly and monthly basis. In addition, the new facilities will be available for rental by interested local groups.
For more information on classes, or to rent out any of the facilities, please email qakrecreation@qf.org.qaor call 44541534.