The halls of Qatar Academy were filled with sounds of excitement and learning as science and engineering concepts were brought to life during an engaging new show presented by Texas A&M University at Qatar and the Qatar Petrochemical Company (QAPCO).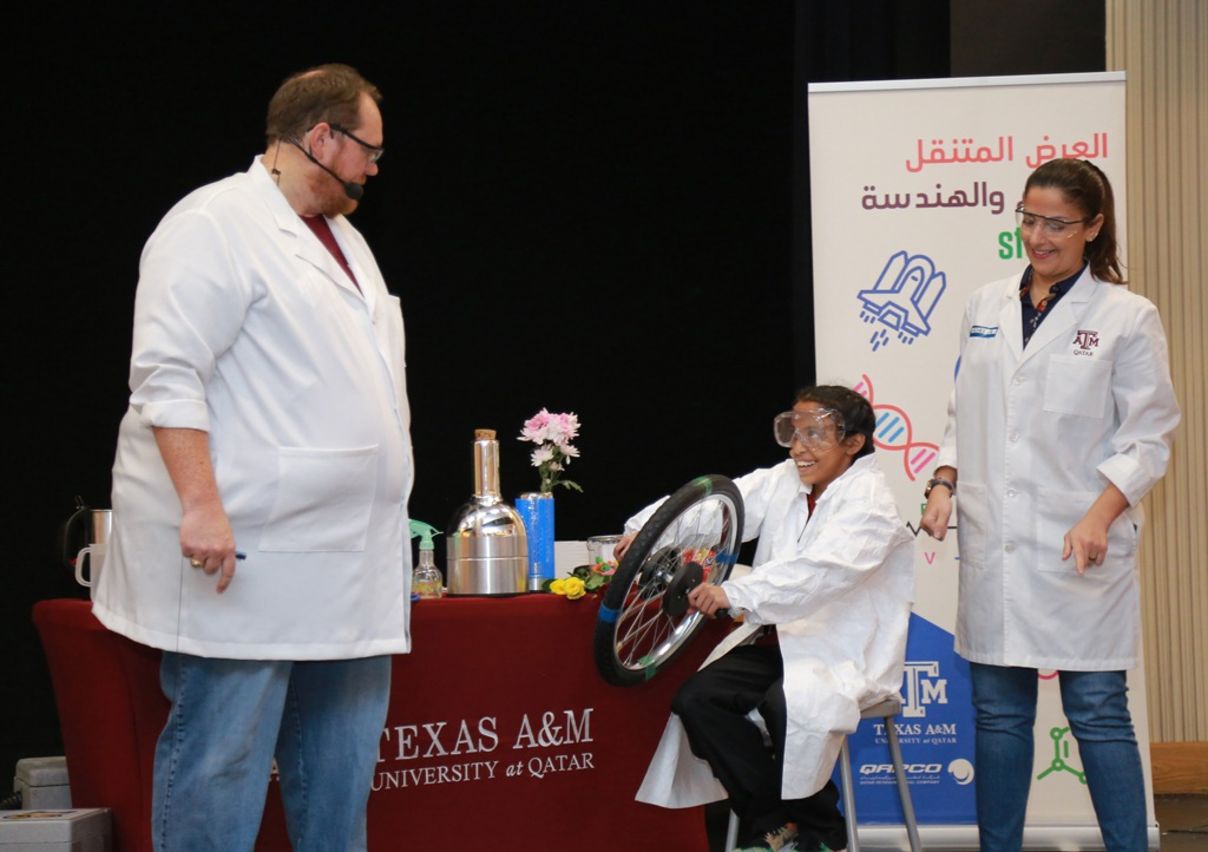 The Science and Engineering Road Show was developed by STEM (science, technology, engineering and math) experts at Texas A&M at Qatar and generously supported by QAPCO. The road show even comes with its own recognizable van you may soon see driving around Doha, one that aims to bring STEM enrichment to students across Qatar.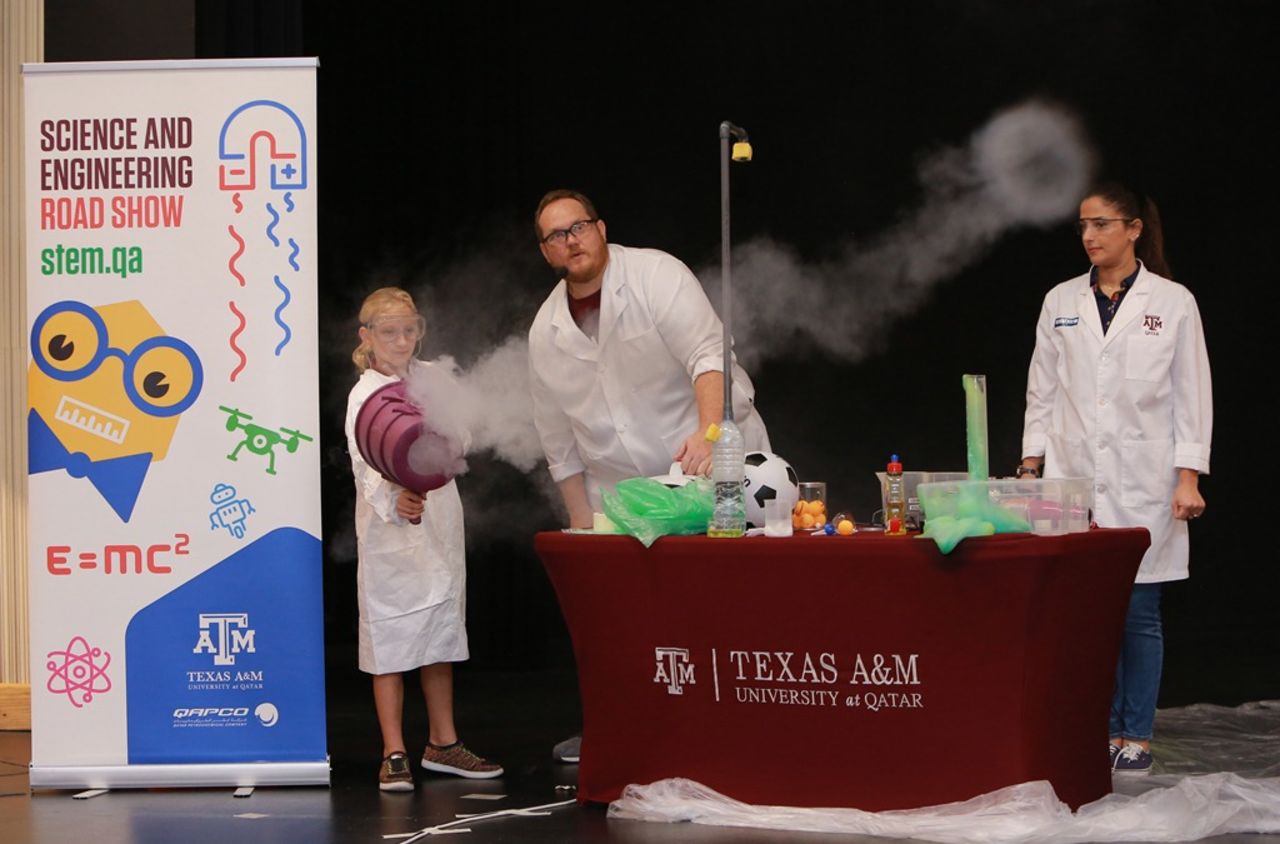 The show is part of Texas A&M at Qatar's ongoing efforts to attract Qatar's best and brightest young minds to choose career paths in STEM and support the goals set out in the Qatar National Vision 2030. The road show is tailored to all student age groups, said Texas A&M at Qatar's Benjamin Cieslinski, who performs the demonstrations and experiments in English with Arabic-language support from Joelle Fadlallah. During the show, Cieslinski and Fadlallah demonstrate science and engineering concepts and talk to students about how those principles can be seen in real life.
Show modules are based on themes, such as temperature, pressure, fluid flow, electromagnetism and chemical structure. For instance, Cieslinski said, every kid has seen a football that "bends" as it moves because it has been kicked with spin. This is an example of Bernoulli's principle about fast-moving fluids that states that as air moves around an object (in this case, the soccer ball), the air creates different pressures on that object that can change the direction the object moves in. In the road show, Cieslinski demonstrates Bernoulli's principle by blowing "smoke" rings with a vortex cannon and watching how the rings move through the air.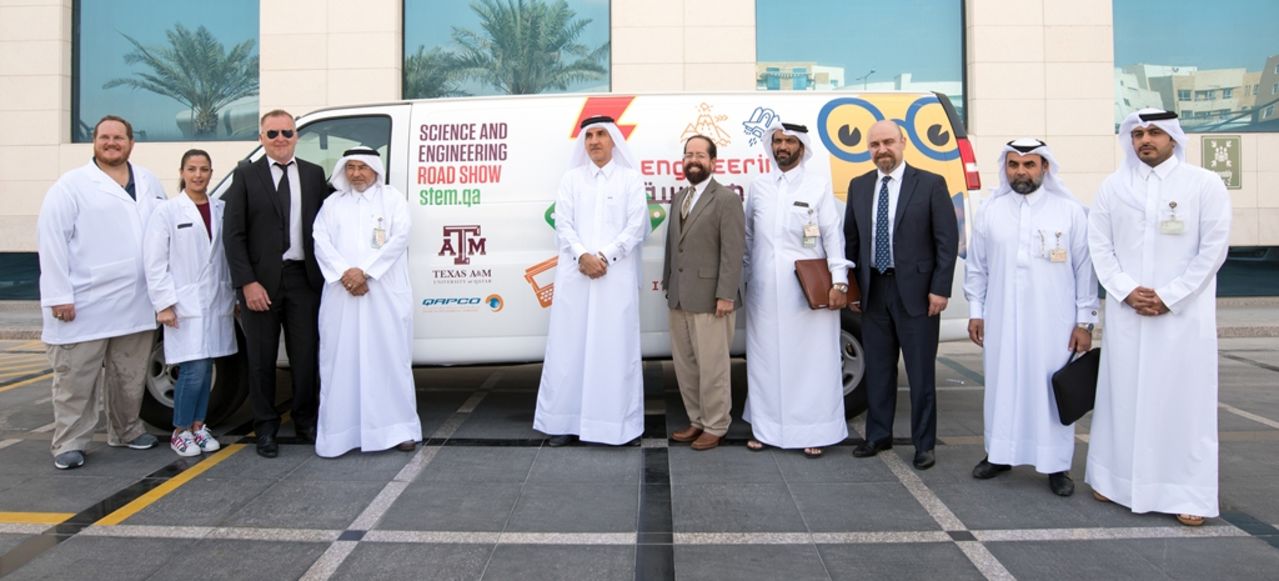 Before debuting the show at Qatar Academy, Texas A&M at Qatar brought the show to QAPCO headquarters and performed for executives and the company's safety team.
To read more, please click
here
.