Through words shown creatively in cards and posters and in simple acts of kindness expressed by sharing fruits and dates, Qatar Academy honored its teachers in recognition of the World Teachers' Day initiative by UNESCO. Held annually, the day is "devoted to appreciating, assessing and improving the educators of the world" according to the event's website.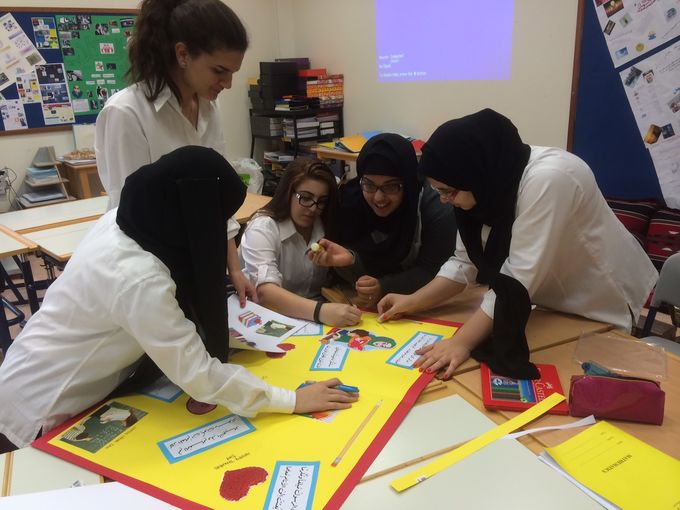 In Qatar Academy, the Arabic and Islamic Studies department spearheaded the efforts by allotting time and lessons to discuss the role of the teachers in the students' lives. To drive these lessons home, students work individually or in groups to send their personal messages of gratitude and respect for their teachers.
The free reign given to express themselves has allowed students like Aliaa Al-Issa to realize the huge impact teachers have especially for those transitioning from primary to senior school. "I'm writing a letter to my English teacher because she always helps us and always takes it easy on us," she remarks.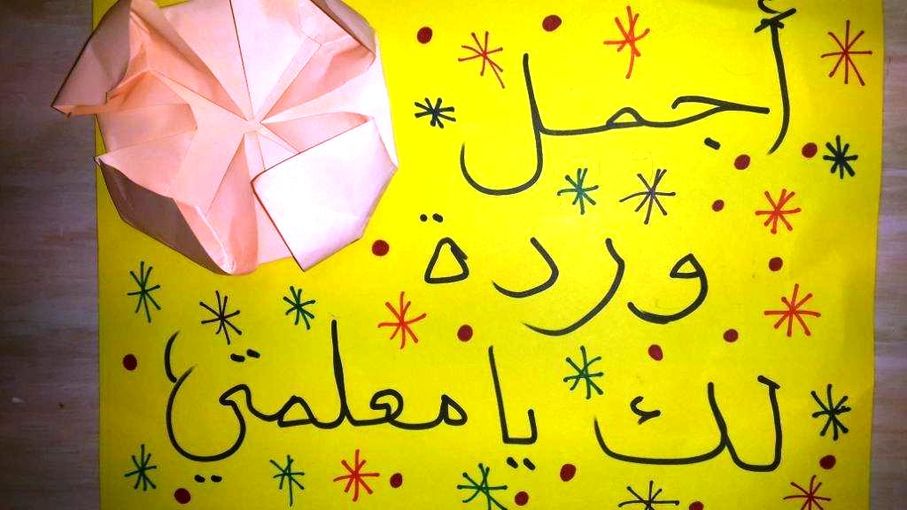 As a Grade 6 student still learning the ropes of the Middle Years Programme of the International Baccalaureate curriculum, Al-Issa shares that her teachers' role do not end in imparting academic lessons to them.
"They have made me feel comfortable within the (Middle School) community, I had expected that it would be harder but my teachers have been very encouraging from the start and that has helped me be comfortable and adjust to the new school year and environment".
This sentiment is shared even by the older students, who are now in Grade 10 and preparing for the Diploma Programme next school year, as they brought and shared snacks with their teachers who have continuously help strengthen the QA community.