Texas A&M University at Qatar welcomed potential master's students for the Graduate Studies Open House at the Texas A&M Engineering Building in Education City.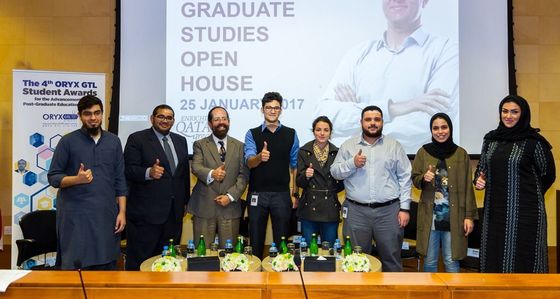 The event aimed to answer questions for prospective students about Texas A&M at Qatar's master's programs in chemical engineering.
In speaking to the prospective students, Dr. César O. Malavé, dean of Texas A&M at Qatar, said, "Our branch campus's core mission of teaching, research and scholarship is cultivating a new generation of engineering leaders and researchers who will have a direct impact on the State of Qatar's growth and development. You'll have a chance to be involved in responsive research that is tackling the world's toughest issues and contribute to Qatar's goal of being a knowledge-based economy. Our graduate program is critical to the development of the human capital that Qatar needs to support Qatar National Vision 2030 and the country's future. I hope you find this open house informative and that you join us soon as a master's student in chemical engineering."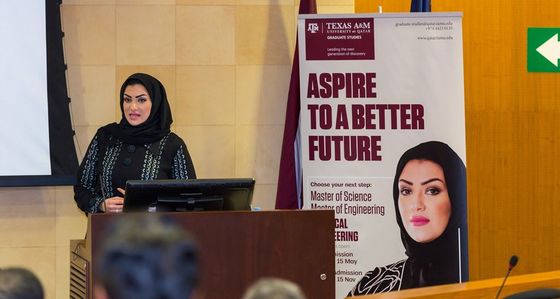 Potential graduate students were invited to the event to interact with current students and recently graduated students. Faculty and administrators were present to provide information on the program and on part-time employment options for full time students through teaching and research assistantships.
Many current graduate students spoke to the prospective students and answered questions. The newly launched Graduate Student Association also actively participated in the event and presented on academic life at Texas A&M at Qatar.
Applications for the Master of Science (M.S.) and Master of Engineering (M.Eng.) programs are being accepted for the Fall 2017 semester and will remain open until 15 May 2017.
For information about Texas A&M at Qatar Graduate Studies program please visit gradstudies.qatar.tamu.edu or call +974.4423.0135.
For the full story, please click
here
.