Following a week of comprehensive orientation to ease new students into university life, Northwestern University in Qatar (NU-Q) hosted its Convocation, welcoming its largest freshman class since establishing a campus in Doha in 2008. Addressing the convocation was Ellis Cose, a renowned author, journalist, commentator, and educator.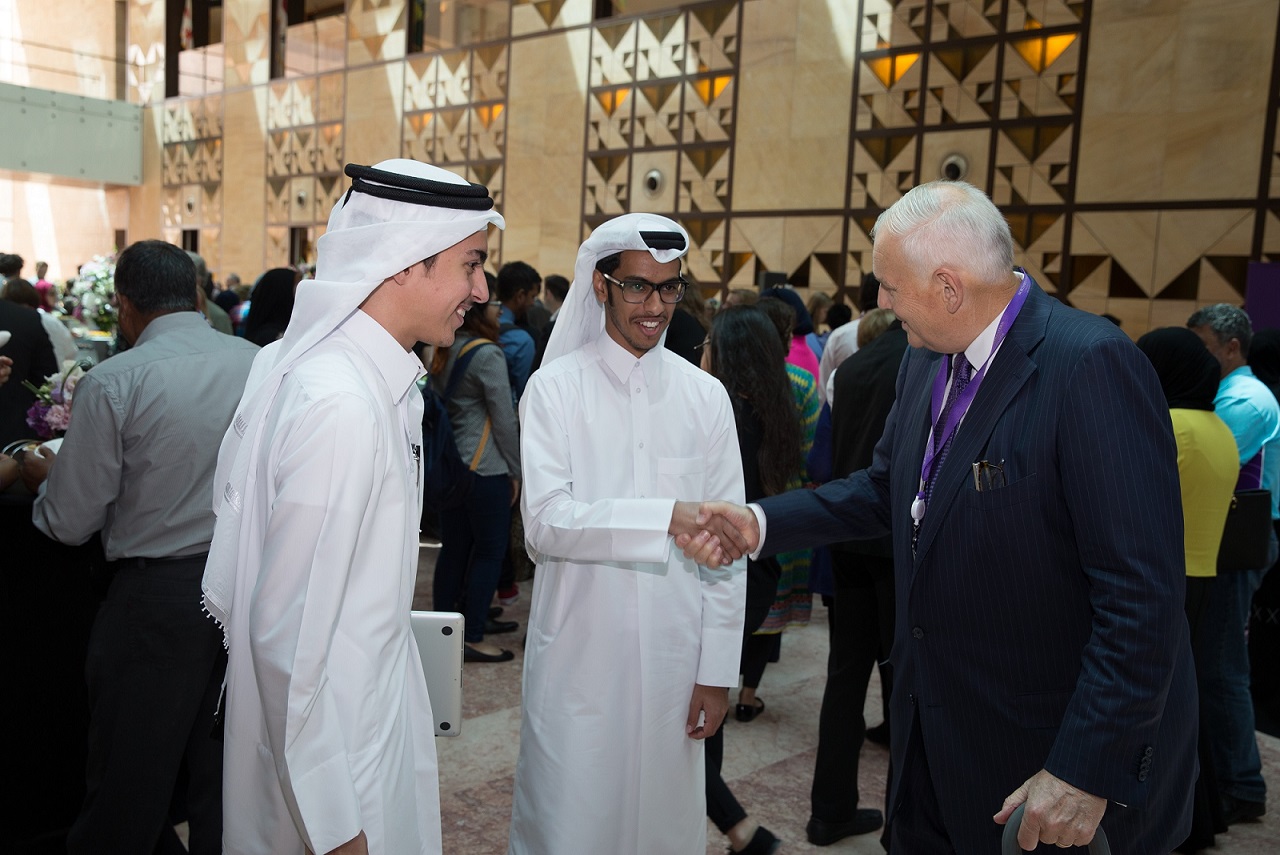 In a talk titled, "How Do You Want to Be Remembered," convocation speaker Cose told the group they all had their own story and that their university experience offered an opportunity to shape that story. "There is something universal about the college experience. It is a time to become whatever you aspire to become, to actually be reborn, in a sense. It's a time to relish and enjoy, offering freedom unlike what you will experience at any other point. It's a time of reflection, and of myriad possibilities - some of which you can already see and some of which will become clearer later. And it allows you to defer, at least for a while some fundamental questions: What will my life mean? What will I do with my time on this earth? No matter how smart and reflective you are, that's never an easy question to answer," Cose told students.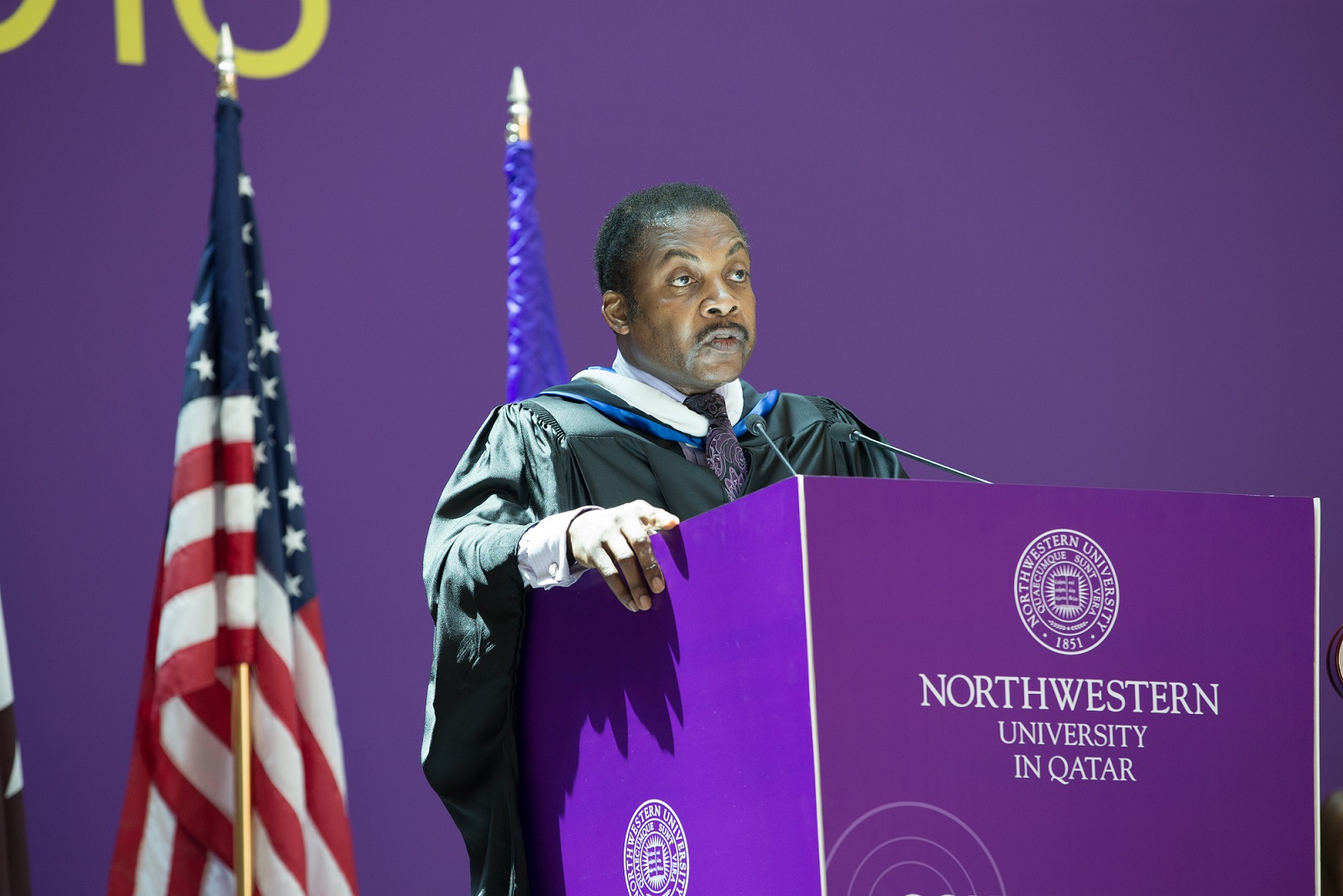 In his remarks, Cose also noted that while they live in "perilous times",it is important to think about how they want to be remembered. Illustrating his point through a story of an architect who could point to his buildings as a way to be remembered, Cose told the students: "Massive structures are not the only things for which you can be remembered. At the very least, you can leave behind your good name. If you are so blessed, children may be your legacy. And, if you can find a forum, you may contribute ideas and insights that tell a larger truth."
"That journey, for many of you, will start here; so suck all the wisdom you can from this great university; and don't worry about sucking it dry. There will always be more knowledge to take its place. Use your time here as an occasion to look out on the larger world and find a place that both needs and deserves you, to find your next plot of soil where you really belong." Cose said.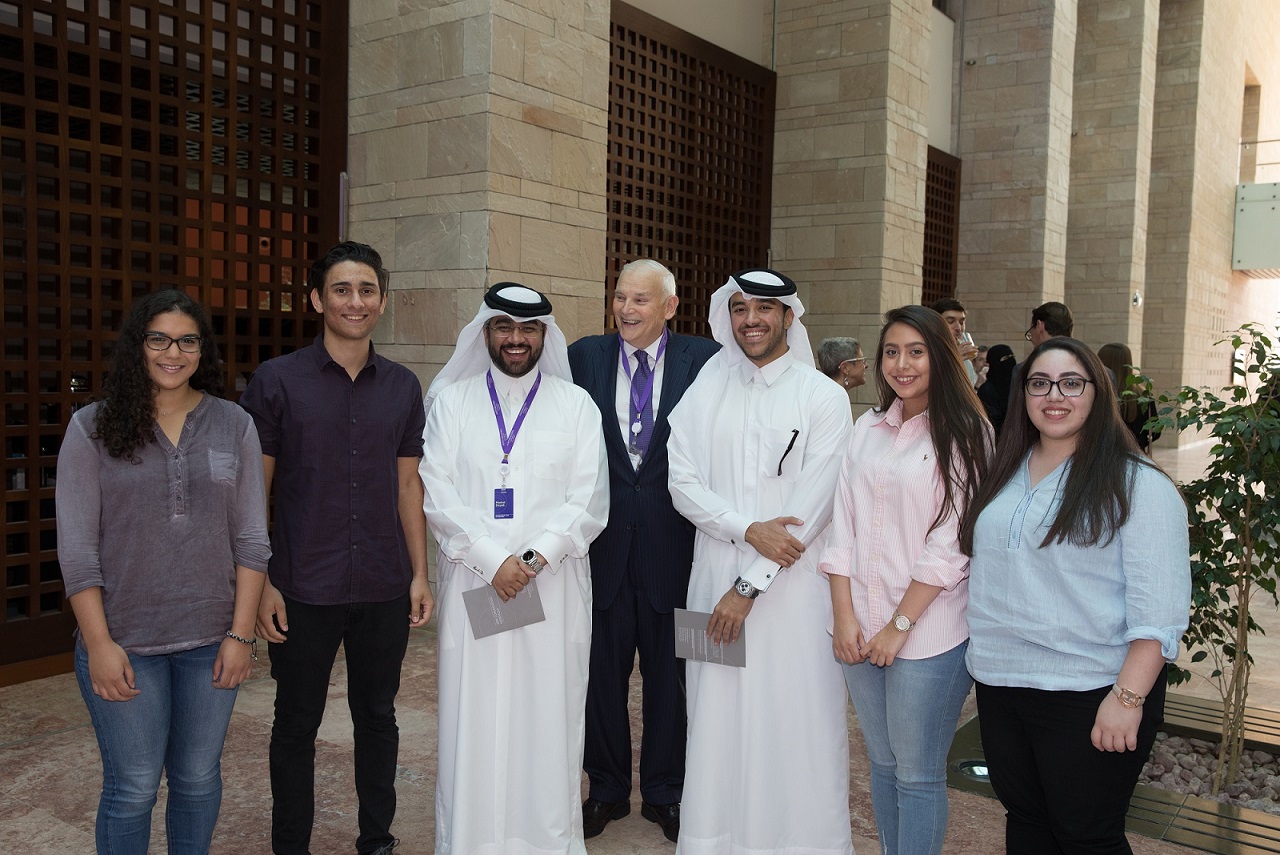 A longtime columnist and contributing editor for Newsweek magazine, Cose is a former page editor of the New York Daily News and has also been a contributing editor and press critic for Time magazine.Cose has been a fellow at the former Gannett Center for Media Studies at Columbia University, the National Research Council/National Academy of Sciences, and a senior fellow and director of energy at the Joint Center for Political Studies in Washington as well as a consultant to the Ford and Rockefeller Foundations.
For the full story, please
click here