Over 350 innovators, education experts, and thought leaders will take personalized journeys designed to help shape the future of education next month at the WISE@NY forum, organized by the World Innovation Summit for Education (WISE) – an initiative of Qatar Foundation - as part of the Global Goals Week, a series of events taking place during the United Nations General Assembly under the auspices of the UN Foundation.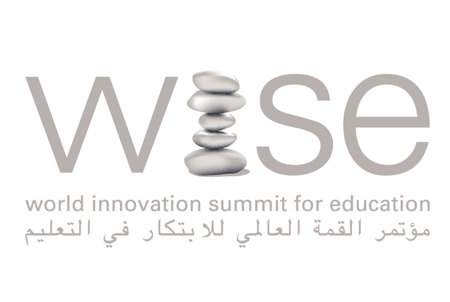 The forum, which takes place on September 22 at the Altman Building in New York under the theme 'Learning Revolutions: Creating Educational Environments for Empowerment and Inclusion', is the first WISE Forum to be held in the US. Its highlights will include the presentation of the 2018 WISE Awards, and a showcase of the innovative projects developed by the 2018-2019 WISE Accelerator cohort.
The participatory sessions at WISE@NY will include discussions with experts that revolve around education leadership and moving research to action; panels exploring the enhancement of lifelong learning in cities, STEM learning, instilling new skills for the Fourth Industrial Revolution, and education funding; and WISE Talks, allowing participants to discover more about the WISE Awards Laureates.
Meanwhile, 'Sparkshows' will feature the innovators behind WISE Accelerator projects pitching their ideas; workshops, virtual reality activities, and a Forum Theatre will provide a hands-on learning experience; and an Interactive Lab, run by C2 Montreal, will encourage participants to collaborate in envisioning 'The Future of Schools' and share their solutions.
Among the high-level speakers at WISE@NY will be Gerardo Lopez, Professor and Chair of the Department of Educational Leadership and Policy, University of Utah, who said: "There cannot be an educational revolution without radical courage and the audacity to insist that education be available to all children, regardless of their circumstances.
"WISE@NY will provide a platform for an international, multi-sectoral audience to discuss this and other topics that are integral to the future of global education - sharing ideas and experiences, building networks of knowledge, and identifying innovative solutions that can transform challenges into opportunities."
WISE@NY speakers will also include Dr. Patrick Awuah, Founder and President, Ashesi University, Ghana; Dr. Makaziwe Mandela-Amuah, Chairman, House of Mandela; Dr. Allan E. Goodman, President and Chief Executive Director, Institute of International Education (IIE)
Jim Shelton, Head Education Initiative, Chan Zuckerberg Initiative; and Silvia Montoya, Director, UNESCO Institute for Statistics, as well as Mr. Stavros Yiannouka, CEO, WISE.
 To read more, please click 
here