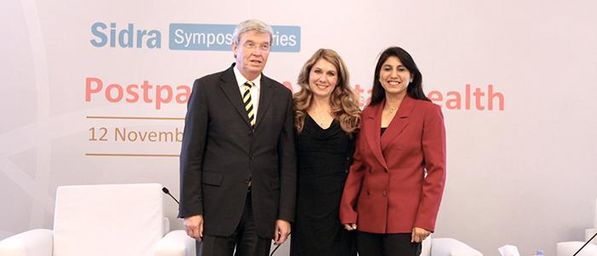 Sidra Medical and Research Center has announced the results of a qualitative study on 'Beliefs, Practices, and Experiences of Qatari Women Related to Childbirth,' which touched on the participants' experiences and perceptions of postpartum depression (PPD).
The results, announced in conjunction with the Sidra Symposia Series event on the same topic, revealed that participants believed PPD to be caused by solitude due to being confined to the home for the 40 days of the postpartum period, as well as the concern that there is lack of education regarding PPD for both families and healthcare providers.
Moderated by Sidra's Deputy Chief Medical Officer Dr Joachim Dudenhausen, the event featured local and international speakers.
"One in ten women and almost half of women in industrialized and developing countries respectively suffer from postpartum depression. For such a prevalent and often debilitating disease, it is rarely discussed in many societies, including Qatar's," said Dr Dudenhausen.
One of the very few studies conducted locally was a 2013 report by Weil Cornell Medical College and Hamad Medical Corporation, which found a 17.6 percent prevalence of PDD among Arab women in Qatar.
To read the full article on Sidra's website, please
click here
.