A two-day conference entitled 'Overcoming Sectarian Fault Lines after the Arab Revolutions' organized by Georgetown University – School of Foreign Service in Qatar (SFS-Qatar) and co-hosted by the Gulf Studies program at Qatar University saw a diverse group of participants explore the many facets of rising sectarianism in the Arab world.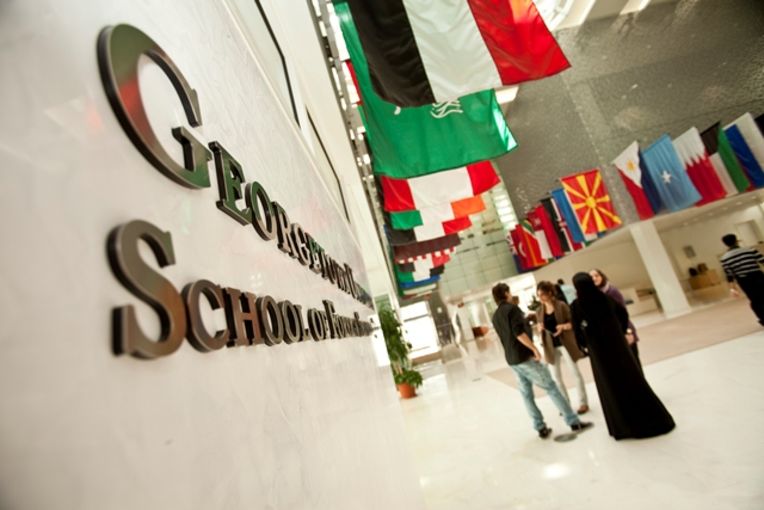 A selection of scholars from the Kingdom of Saudi Arabia, Bahrain, Egypt, Qatar, the UAE, the UK, Switzerland, the United States, Lebanon, and Turkey took part in the two-day conference, which was enabled by grant CWSP2-W-0414-14046 awarded to SFS-Qatar by Qatar National Research Fund (QNRF).
The opening remarks of the conference were given by Dr Humaid Abdullah Al-Midfaa, Vice President of Qatar University, and Dr Mark Farha, SFS-Qatar assistant professor and event organizer. This was followed by reflections on sectarianism in Arabic by seasoned diplomats HE Martin Aeschbacher, the Swiss Ambassador to Qatar, and HE Abdullah bin Hamad Al Attiyah, former deputy Prime Minister of of Qatar and current President of the Administrative Control and Transparency Authority in Qatar.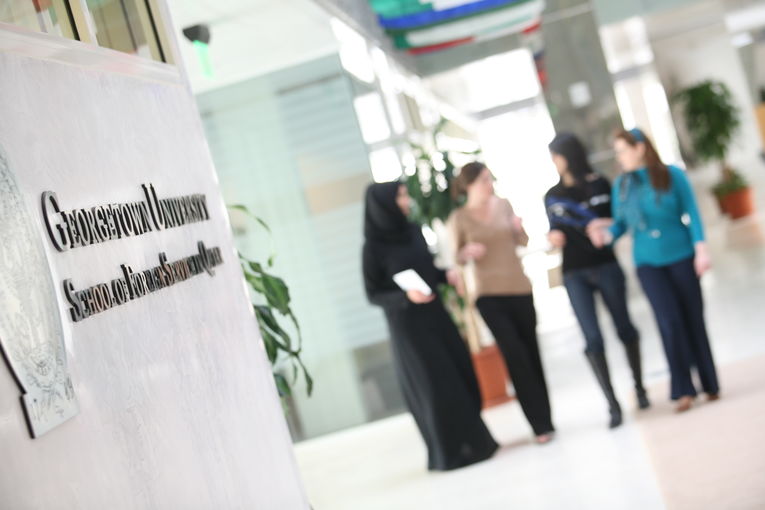 The participants presented novel approaches to understanding the rise of sectarianism in the region, taking political, economic, social, and religious factors into consideration. Some of the questions included: What are the historical origins of sectarianism in the region, and how are we to weigh the indigenous and extraneous forces that have shaped its (re)occurrence? Are theological and cultural differences a primary cause or a consequence of conflict in post-revolutionary Arab states?Is sectarianism a deep, visceral instinct inherited from the past, or is it an invention, manipulated by domestic and international actors to aid their pursuit of power in times of political contestation and disorder?
"The questions that we explored in this conference have direct implications on regional foreign policy. It is imperative that we try to devise strategies that are more conducive to overcoming sectarian polarization and religious radicalization, as well as to seek new, preemptive policies that can be implemented to construct a more stable and viable future," said Dr Farha.
The presented papers are being collected and edited for a volume on sectarianism to be published in 2015.
To read the full article on Georgetown's website, please
click here.