More than 160 students from 40 schools will compete in the inaugural Qatar Science, Technology, Engineering, Math and Art Fair (Qatar STEAM) finals on 24 and 25 March, at the Qatar National Convention Centre.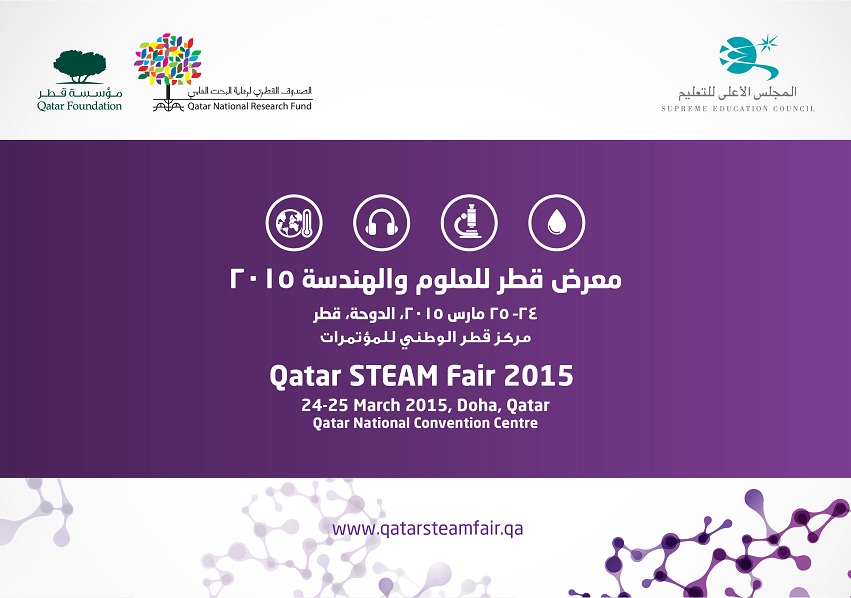 The country's inaugural Qatar STEAM Fair will see middle and secondary school students present their research projects to an expert panel of judges and compete to win awards in different scientific categories. The overall winners will go on to represent Qatar at the renowned Intel International Science and Engineering Fair (Intel ISEF) in Pittsburgh, USA, in May.
With more than 80 research projects submitted since the start of the competition in September last year, participating teams or individuals will present their projects to a judging panel over the course of the two-day competition.
The students' projects will be on view to the public from 8am on Wednesday, 25 March.. This will be followed by the announcement of the winners at an award ceremony at 10am. The overall winners will go on to join 1,700 of the world's brightest young minds and compete for more than $5 million in prizes in the USA.
For the full story, please
click here.