Reach Out to Asia's Adult English Literacy (RAEL) Program has been launched again this year in collaboration with Georgetown University - School of Foreign Service in Qatar, Weill Cornell Medical College in Qatar, Northwestern University in Qatar, Carnegie Mellon University in Qatar, as well as the Public Works Authority (Ashgal).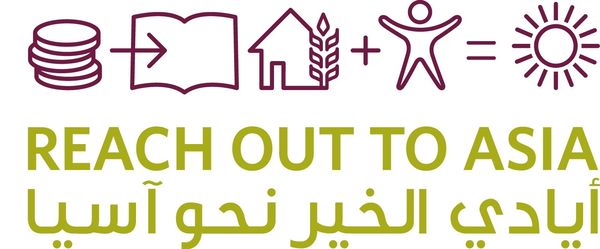 The program, which is sponsored by Qatar Petroleum, enables migrant workers to take a break from their daily duties and acquire language skills that can help them achieve their personal goals and improve their opportunities in life. The initiative enables the migrant workers to develop their ability to effectively communicate at a basic level in English in their daily activities.
The program which started on 6 September 2014 will take place over a 16-week period that is split into two terms. The first term, which began on 6 September, will last for eight consecutive weeks, while the second term will start in February 2015.
This year, over 120 volunteers from the Qatar Foundation's branch campus universities, Ashgal, and ROTA, are entrusted with the task of helping low-skilled workers improve their English language skills.
The RAEL Program provides both an educational opportunity for workers who may have had limited schooling in their own countries, and a valuable service learning opportunity for the students and volunteers who will gain new teaching skills along with an understanding of different communities and their needs.
The training course will cover a variety of topics to support the student volunteers in becoming fully-fledged Literacy Trainers. The topics covered in the training will include teaching and learning, communication, and understanding the overall context of global migration.
For the full story, please
click here
.