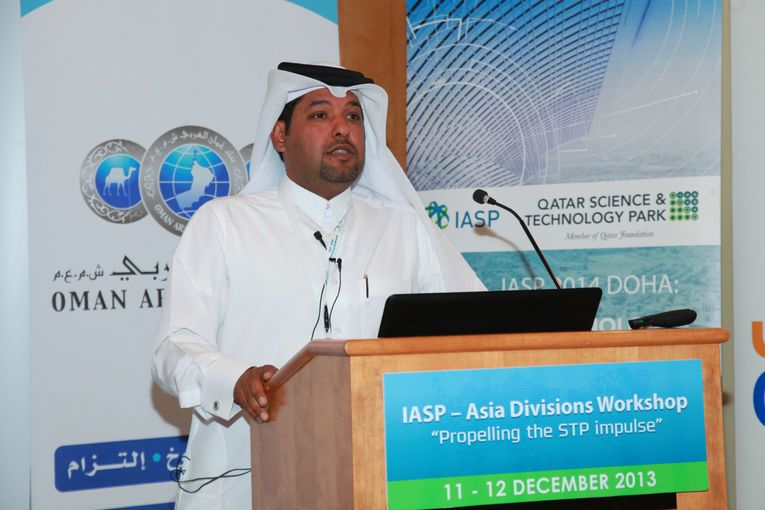 Key technology hubs in the GCC are calling for a fresh look at how science and technology parks can support technology innovators in the Arab world.
Qatar Science & Technology Park (QSTP) welcomed government institutions, industry and academia to be part of an ongoing conversation following a recent International Association of Science Parks and Areas of Innovation (IASP) gathering in Oman hosted by Knowledge Oasis Muscat (KOM). QSTP will host the first IASP World Conference in the Arab region in 2014 in Doha.
"Science and technology parks have been around since the early 1950's but all eyes are now turning to technology start-ups in the hyper-connected Middle East," said Head of the IASP 2014 Organizing Committee and QSTP Managing Director Hamad Al-Kuwari.
"In the GCC in particular, these hubs for innovation play a critical role in sparking meaningful collaboration between industry, government and academia. Our challenge is not just to keep pace with the world's most tech-savvy generation of innovators, but to support them further."
A United Nations Educational, Scientific and Cultural Organization's (UNESCO) Science Report 2010 found that linkages between academia and industry in Arab States were sometimes lacking and need to be strengthened.
The report cited Qatar as an example of an Arab state tackling the issue by setting up a science park and implementing a national research strategy. Historically, the region has enjoyed bright clusters of innovation in places like Jordan.
A 2012 survey by the renowned polling firm Gallup found that one in three Qatari nationals between the ages of 15 and 29 planned to start a business in the next 12 months, the highest proportion in the Arab world at that time.
For speaker registration and abstract submission, please visit:
www.iasp2014doha.com
For the full story, please
click here
.