The World Innovation Summit for Health (WISH), an initiative of Qatar Foundation, has joined forces with Hamad Medical Corporation (HMC) to launch 'Nursing Now Qatar'. The Qatar chapter of Nursing Now, a global campaign run in collaboration with the International Council of Nurses and the World Health Organization (WHO), is the first of its kind in the Arabian Gulf region.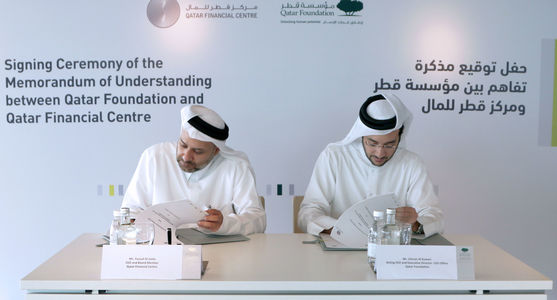 Nursing Now Qatar was announced on the final day of the Middle East Forum for Quality and Safety in Healthcare, held in Doha from 23-25 March. The campaign aims to improve healthcare globally by raising the profile and status of nurses worldwide; influencing policy-makers; and supporting nurses to lead, learn, and build a global movement.
Ms. Sultana Afdhal, CEO, WISH, announced the formation of a Nursing Now committee, which will be headed by Dr. Nicola Ryley, Chief Nursing Officer, HMC, with support from Mariam Nooh Al- Mutawa, Executive Director of Nursing, HMC, during the forum's plenary session.
Nursing Now board member Maureen Bisognano from the Institute of Healthcare Improvement, who reviewed the five strategic priorities for the Nursing Now campaign, was also present during the announcement.
Messages of encouragement were received from Elizabeth Iro, Chief Nursing Officer, WHO, and representatives of the nursing community of Jordan, who will be launching Nursing Now Jordan in the coming months.
Nursing and Universal Health Coverage will be one of nine research topics that will form the focus of WISH 2018. The nine forums will highlight and address some of the world's most pressing challenges across topics that cover medical, ethical, technological, and humanitarian aspects of healthcare. The topics announced so far include viral hepatitis, eye health, and design in health.
To read more, please click
here
.