Northwestern University in Qatar (NU-Q) graduates were told to focus on happiness, appreciation, and to telling their story at the university's 5th graduation ceremony. Northwestern University President Morton Schapiro, NU-Q Dean Everette E. Dennis, and BBC journalist Lyse Doucet, OBE, all had messages of encouragement for the graduates.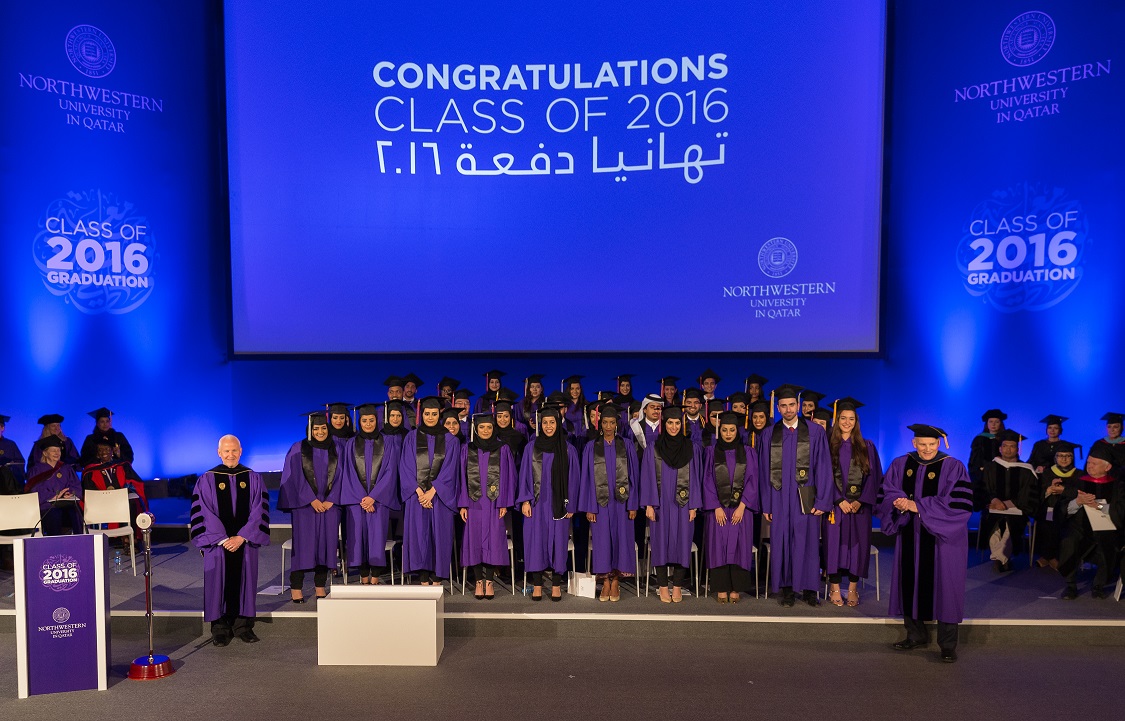 Everette E. Dennis told the students that they "reflect the values of this school and richly deserve the congratulations they receive, as one of the most academically accomplished classes that have graduated from NUQ."
Students from this year's class represent 14 countries, a true representation of NUQ's multi-cultural community.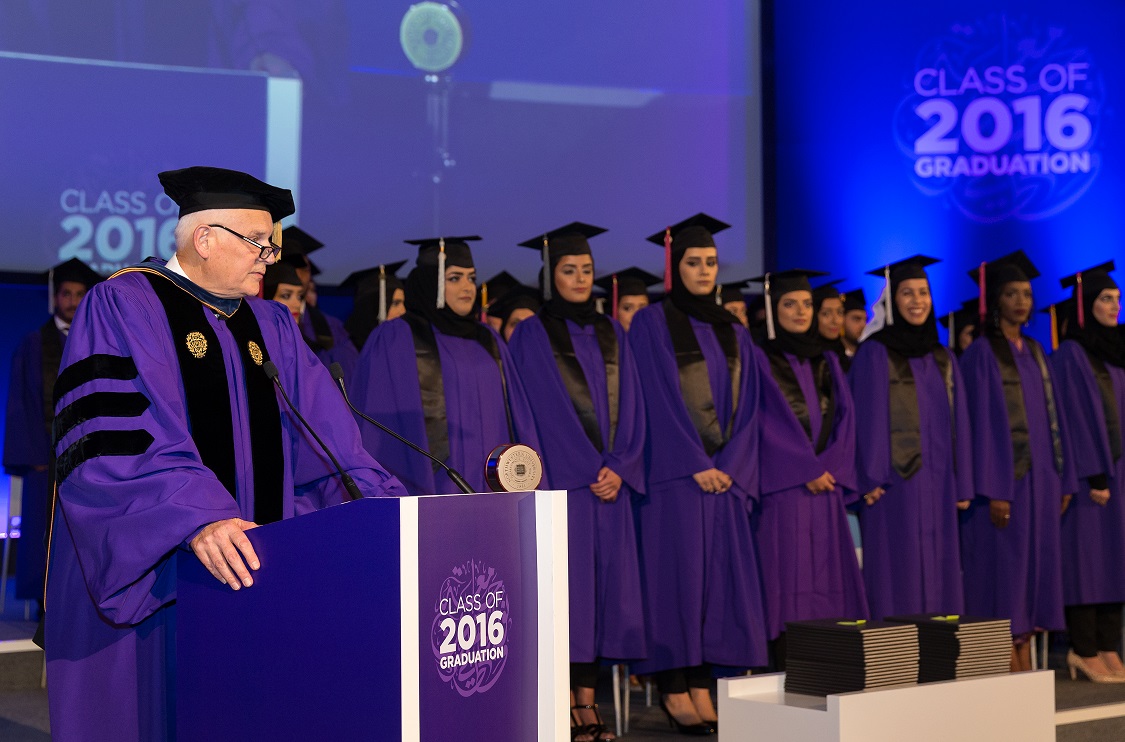 Alya Al Harthy, communications senior from NUQ and the chosen 2016 student speaker, told her classmates, friends and family gathered for the ceremony that "our studies at NUQ have taught us the skills we need to connect people and change perspectives. We have made a choice to dedicate our lives to telling stories, changing perspectives on the world and bridging gaps of humanity. Class of 2016 – in striving to change the world, we must attempt to change how people see it."
Ten students of this year's class graduated with academic honors, each of whom has made the Dean's List a between five and seven times during their academic career with NUQ.
The Dean also extended his thanks and gratitude on behalf of all of NUQ, to the Qatar Foundation for Education, Science, and Community Development for its support to the university and its students.  
For the full story, please 
click here
.