Northwestern University in Qatar's newest class of students is the largest group of students to enroll at NU-Q since it established a campus in 2008. The incoming freshman – similar to previous years – is quite diverse. While more than half of the class (56 percent) is Qatari, the remaining students represent 20 countries – and five continents - of origin. More than half are bilingual, with many speaking multiple languages.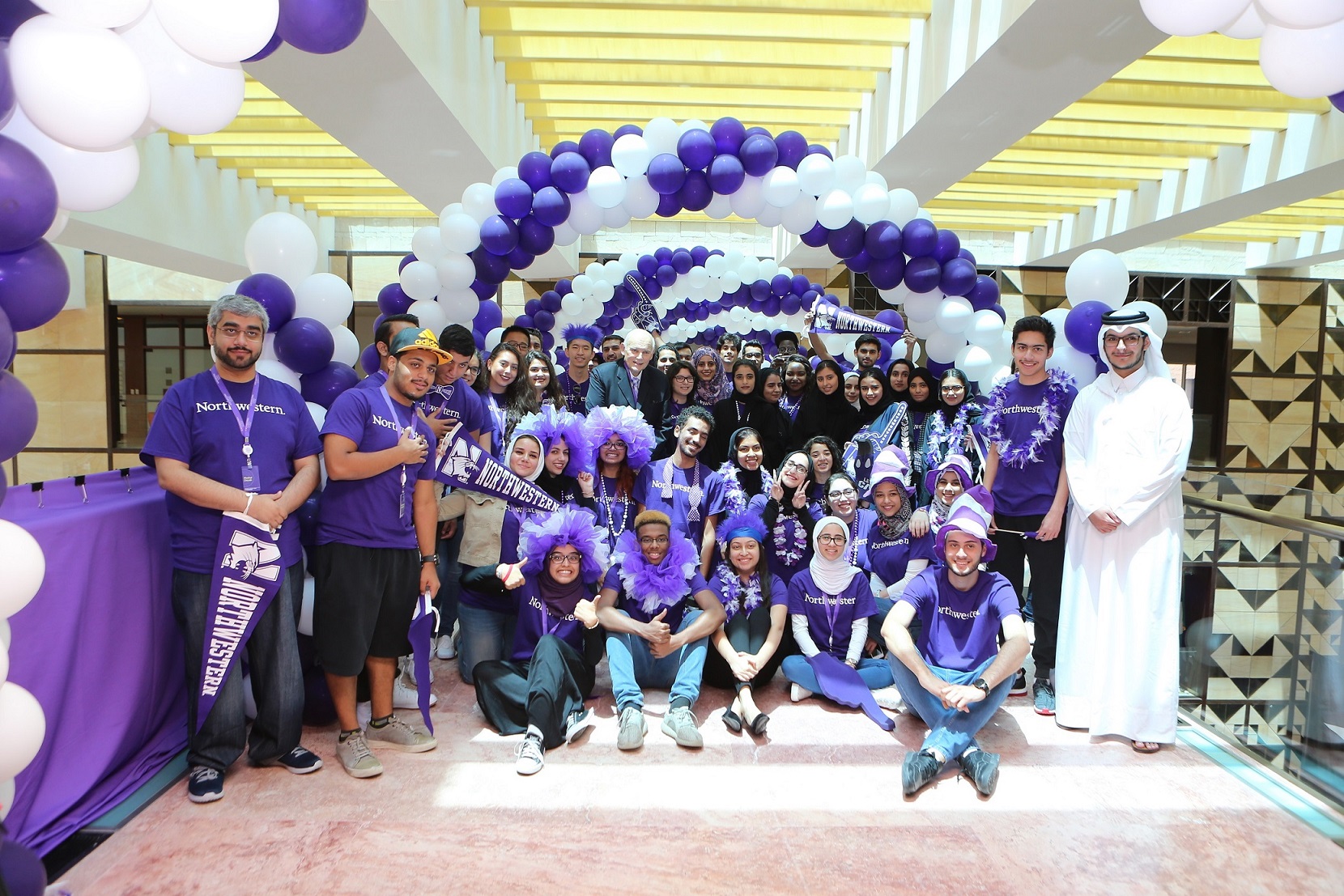 The University's annual "Wildcat Week" introduced the students to campus and brought the NU-Q community together through a variety of activities and events, including the "March Through the Arch." Adapted from Northwestern's home campus, current students, faculty, and staff join together and cheer the new students as they marched through an arch of purple and white balloons as the newest "Wildcats."
Meanwhile, Maryam Al Rumaihi, also a first-year Qatari student, said that it was "a great opportunity to blend into the new community and get used to the surroundings. It has motivated me to reach my goals and has assured me that this is where I belong, and that it is a starting point to a bright future. My aspiration for the next few years as a Wildcat is to realize that not only have I reached my goals, but I've also exceeded them."
Among current Northwestern University in Qatar in alumni, 34 percent have pursued graduate degrees at prestigious institutions around the world, including Harvard, Oxford, the London School of Economics Northwestern, Columbia, and Dartmouth.
For the full story, please
click here