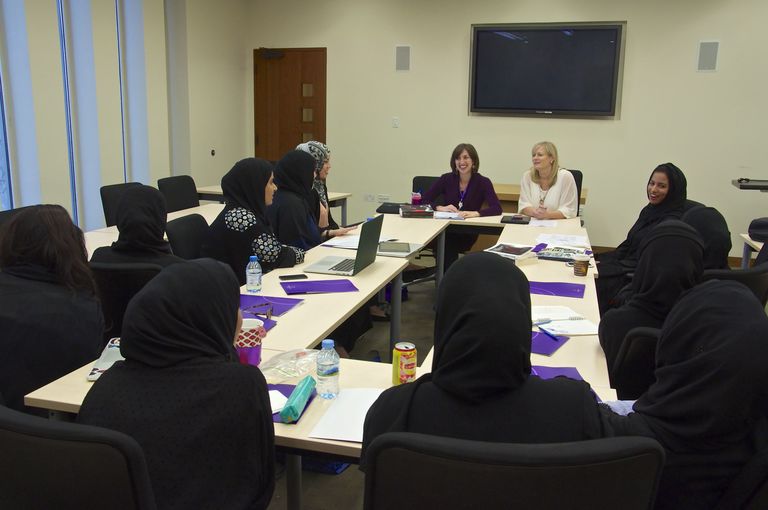 Female student researchers from Northwestern University in Qatar have begun to observe and interview Qatari women about their influence on society. Their findings promise to offer a window of insight on the relationship between female participation in social groups, known as majlis al-hareem, and their empowerment in society at large.

"We anticipate that our findings will help us see more clearly the link between this type of participation and general societal influence among women," said Jocelyn Sage Mitchell, assistant professor in NU-Q's liberal arts program, and the primary investigator of the study, which "is the first of its kind to survey a large sample of Qatari women about their participation in social groups and their choices in the economic, educational and political spheres."

Stereotypes abound about women's limited roles in the Middle East, particularly in the Arab Gulf. A closer look at Qatar, however, challenges misconceptions about female repression and exclusion. Leadership, voting rights, education levels and participation in the workforce all measure highly among women in Qatar, according to recent research.

The NU-Q-led study entitled 'Qatari Women: Engagement and Empowerment' was granted $150,000 in the latest award cycle of Qatar National Research Fund's Undergraduate Research Experience Program (UREP).

It entails surveying nearly 1,000 Qatari women about their participation and level of involvement in majlis al-hareem, ranging in type—from family, social and neighborhood, to intellectual and religious. The Social and Economic Survey Research Institute (SESRI) at Qatar University will conduct the study.

Most of the students involved in the study are Qatari nationals. With data collection to finish in the spring, the team plans to process data and curate audio-visual results over the summer and fall.

For the full story, please click here.