At a luncheon hosted by its dean, Northwestern University in Qatar (NU-Q) recognized the academic excellence of 84 students named to the Dean's List for the Spring 2017 semester.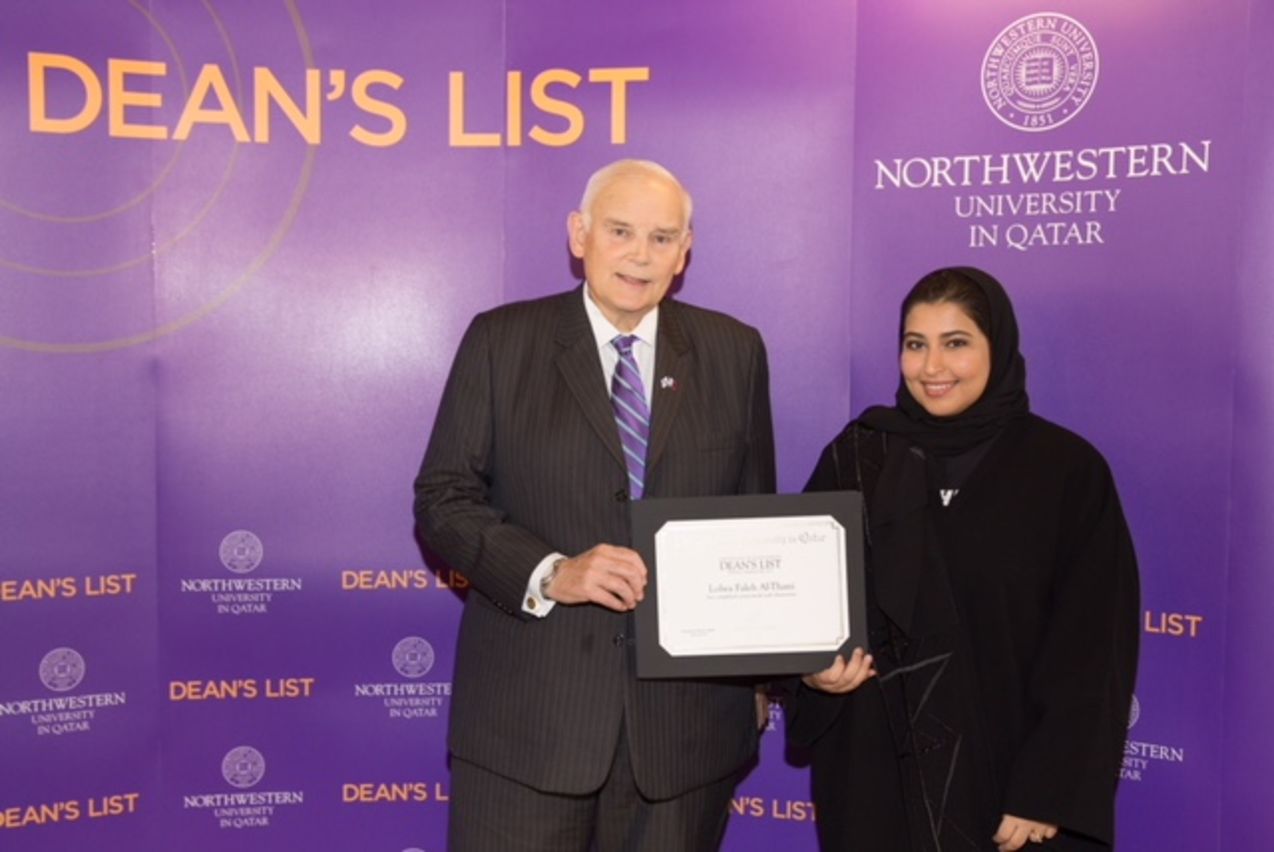 "As an NU-Q student you have dealt with different factors across the programs, including different types of rigorous coursework, from essays and tests to research papers and documentary," said Everette E. Dennis, dean and CEO. "The work you have done here is among the best and I hope that you take the time to enjoy making the Dean's List and being recognized today as one of the best among the best."
To qualify for the Dean's List, media industries and technology majors at NU-Q achieve at least a 3.75 grade point average (GPA) for the semester, and journalism and strategic communication majors achieve a 3.7 GPA.
"NU-Q's programs are rigorous and demanding, and I am therefore proud of my ability to maintain a good academic standing across all my courses. All these late nights studying and endless hours filming and editing are worth this recognition," said media industries and technology senior, Amna Al Khayat.
"Getting on the Dean's List is important to me because it solidifies the hard work I put into my work throughout the semester, giving me a sense of achievement and accomplishment," said journalism and strategic communication senior, Neha Rashid."Personally, I think it also motivates me to keep my GPA up, which I think can help me when applying to graduate school."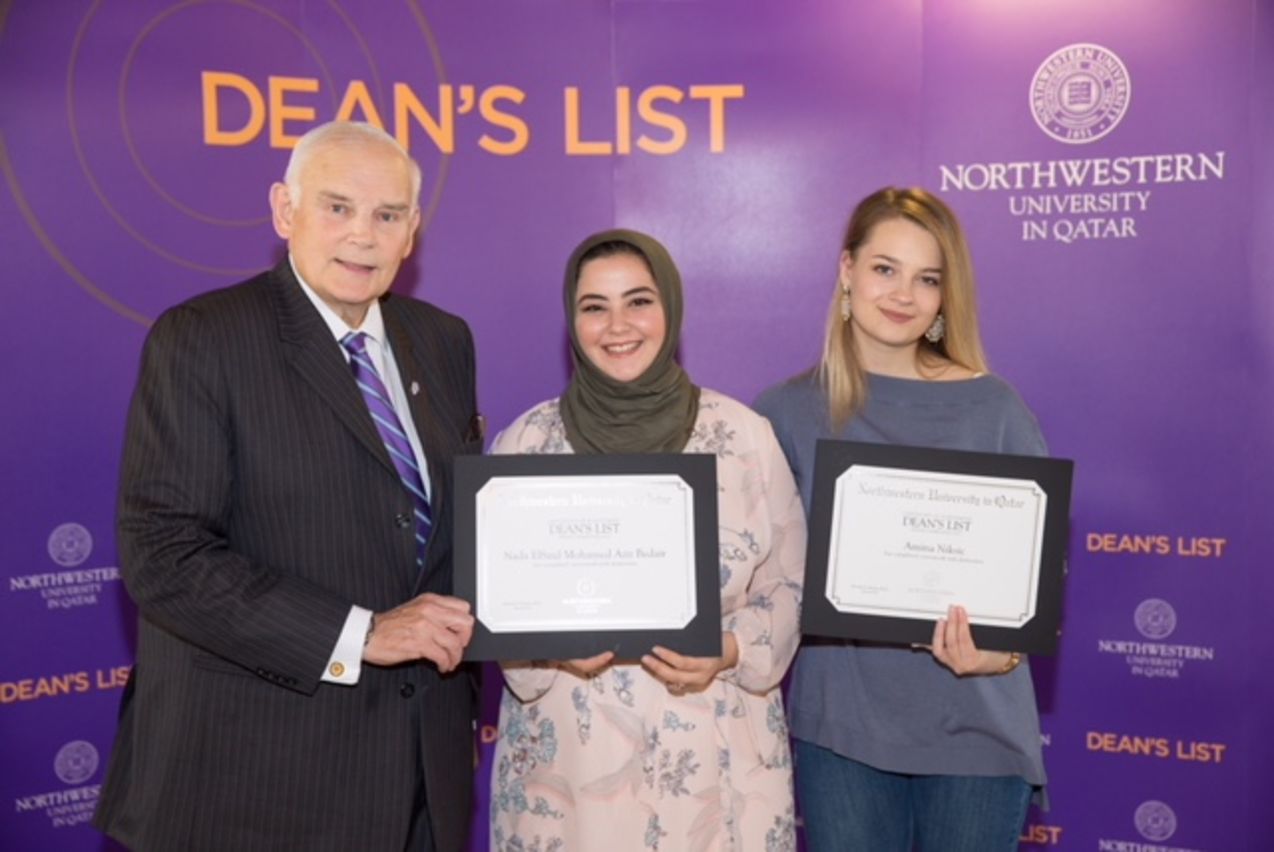 Eleven sophomores, 19 juniors, 34 seniors, and 20 recent graduates earned their place on the Spring 2017 Dean's List. Of these, 31 students are in the journalism and strategic communication major and 53 are in the media industries and technology major.
For the full story, please click
here
.