In the coming two months, Northwestern University in Qatar's (NU-Q) journalism and strategic communication students will be completing internships at top global media organizations, including AJ+ in San Francisco, Forbes in New York, and Al Jazeera English and Ogilvy & Mather in London.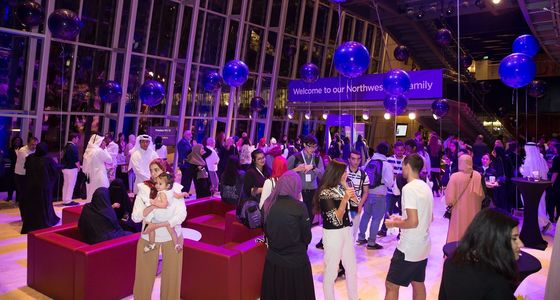 The 10-week residency program is a graduation requirement for all NU-Q students majoring in Journalism and Strategic Communication. It is also an important learning component where students engage in the rigorous nature of a media career and network with professionals in the industry. The internships also teach students to adapt to the bustling environment of a newsroom or corporate office, work to deliver quality pieces and ideas under deadline, and develop writing, fact-checking, research, and client management skills.

"Our residency students are able to apply the theory and skills they have learned in class on the ground at the most respected and highly competitive media operations in the world," said Everette E. Dennis, dean and CEO. "Through this hands-on experience, they learn life lessons that will help them in their careers by working with professionals in a demanding, fast-paced business environment."

Media residencies have been a part of Northwestern's Medill School of Journalism, Media, Integrated Marketing Communications, for more than 40 years, a practice that NU-Q has continued with its program in Doha. NU-Q students enrolled in the Journalism and Strategic Communication Program receive their degrees from Medill, which has consistently been ranked as one of the top media and journalism schools the United States.

This spring, NU-Q students are interning for prestigious news outlets in New York and Washington D.C., San Francisco, London, and Doha. The organizations include AJ+, Forbes, Medill News Service, Ogilvy & Mather, Embassy of the State of Qatar in London, Al Jazeera English, Teneo Blue Rubicon, Forbes Associates, and more.

The media students' residencies this year build on NU-Q's impressive portfolio of international media internships. In previous years, students completed residencies with Washington Post, TIME magazine, USA Today, Pulitzer Center for Crisis Reporting, Sports Illustrated, National Geographic, The Huffington Post, VICE media, Grayling, Weber Shandwick, and much more.

To read more, please click here.