Northwestern University in Qatar (NU-Q) has recognized a group of its students for their excellence in media and research at a recent ceremony held in Education City. The university's annual Media and Research Awards highlight students' successes in the areas of research, documentary, creative writing, fiction, news, and multimedia content.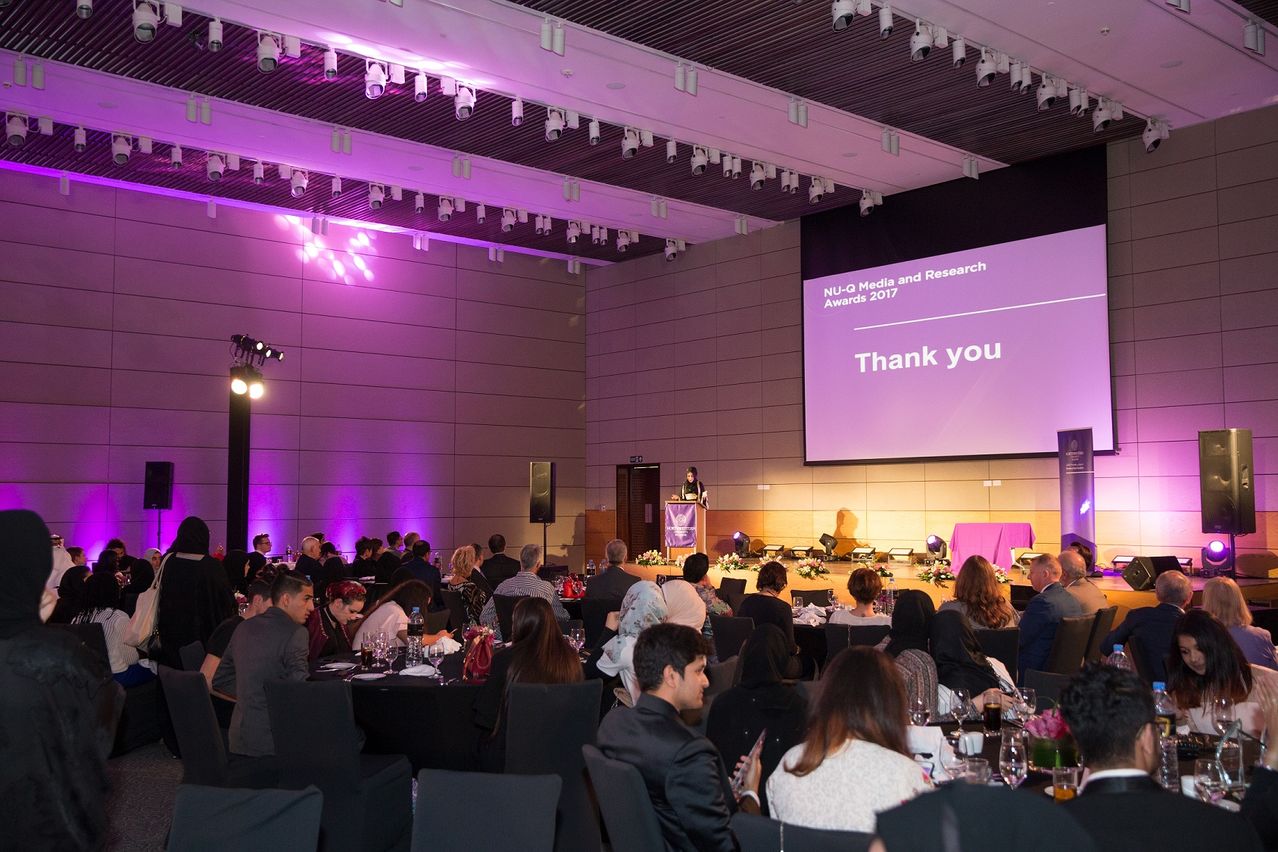 "This is a chance for NU-Q students to have their academic and professional work—journalism, films, and research—asssessed by outside experts who give them consistently high marks," said Everette E. Dennis, dean and CEO.
Prior to the awards ceremony, the university hosted a showcase of all nominees at the HBKU Student Center in Education City. All of the submissions were adjudicated by local and international industry leaders – many of whom were present at both events to recognize the efforts of the nominees.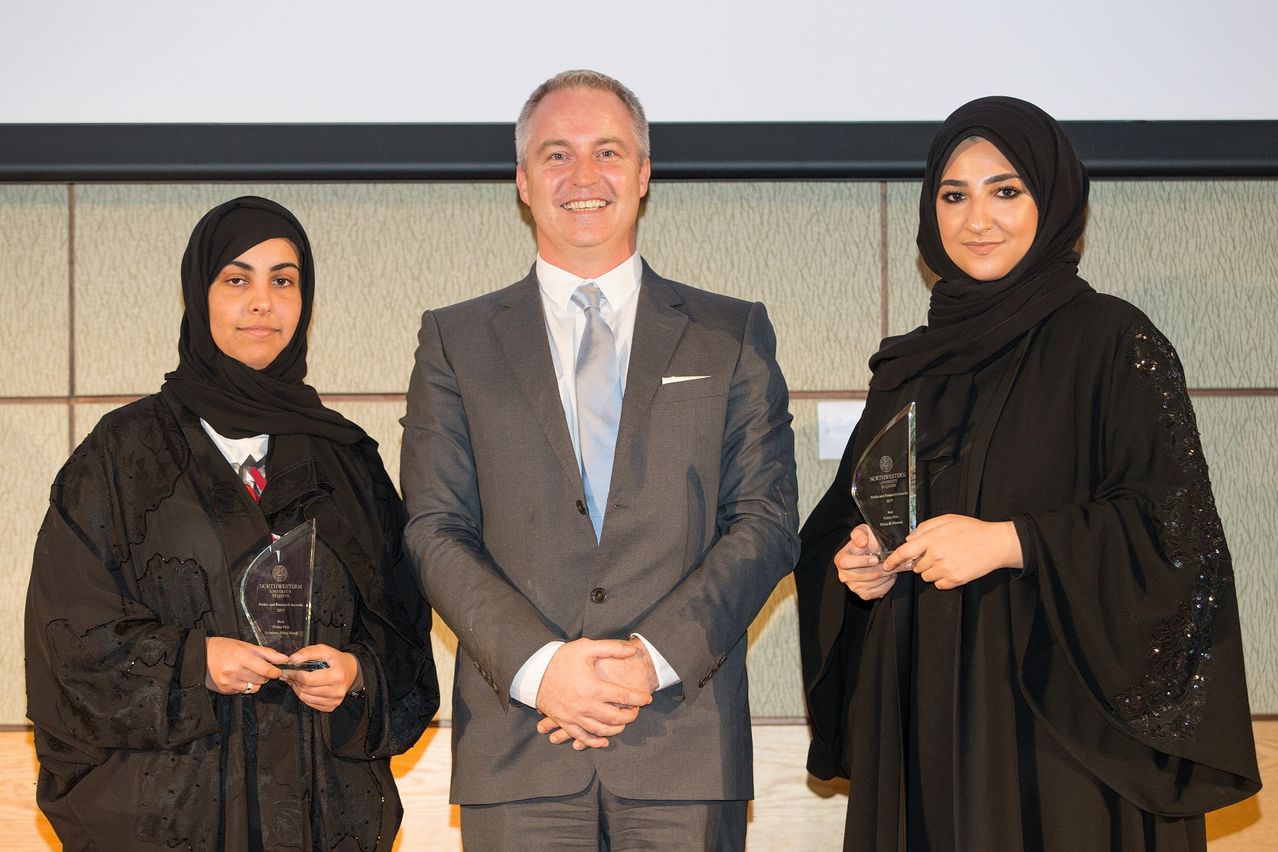 "I'm glad that people are passionate about telling these stories, making sure that we know about these issues. What is important is that the students keep on doing it and that they remember it's all about the people," said Kamahl Santamaria, a journalist at Al Jazeera English. "I think people have the right idea. The energy, passion, and support that the students have for each other are wonderful to see. It heartens me that there are that many young people who want to do this still."
"We're incredibly proud of our work and we're overwhelmed by the feedback we've received. We want to keep telling stories and give awareness to all those who don't have a platform to project their stories or struggles," communication sophomore Hissa Al-Mannai said of her award-winning film which examines the Palestinian identity.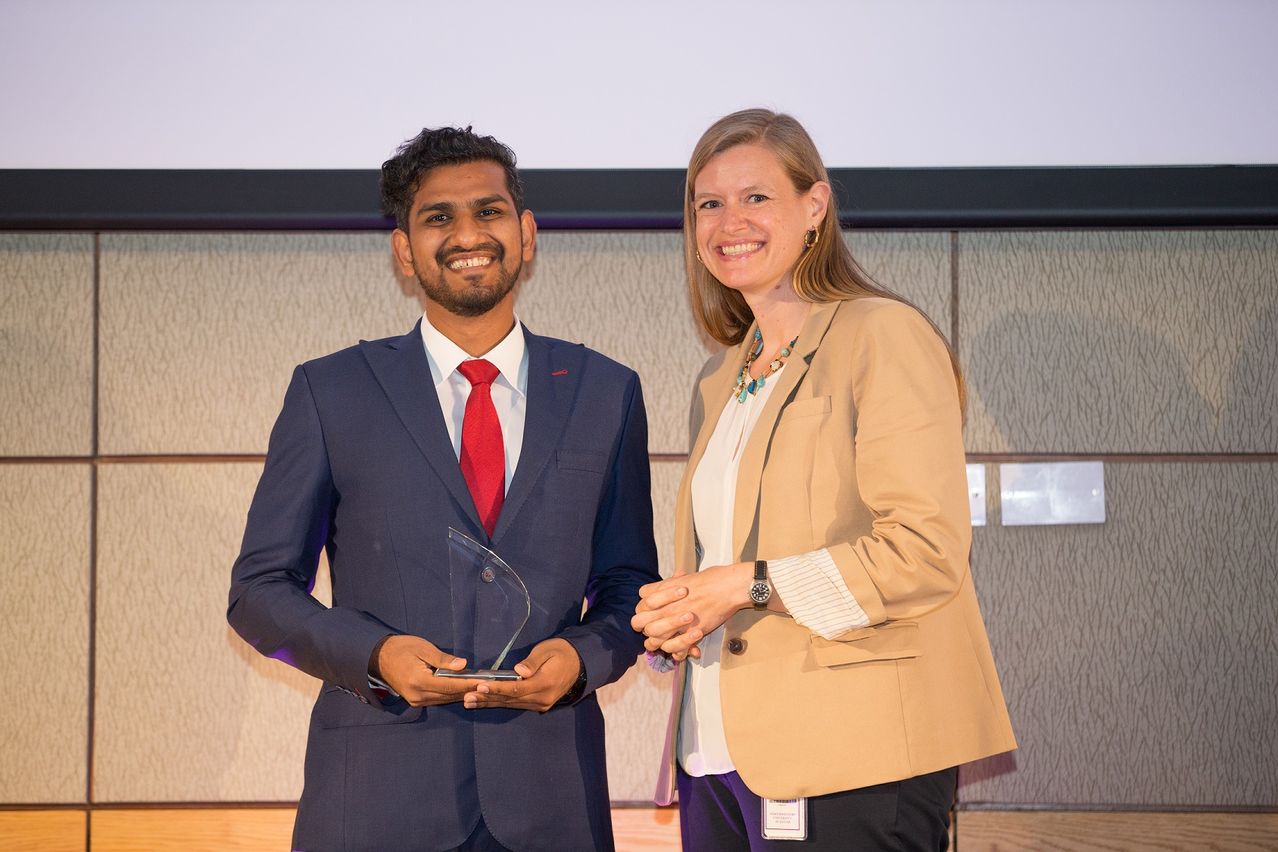 The Media and Research Awards marks the conclusion of NU-Q's "Go Wild Week," the annual spirit week on campus. Throughout the week, Northwestern University in Qatar Student Union organizes events and activities for the student body, staff, faculty, alumni, and the extended Northwestern community.
"What I've seen at the ceremony, and throughout the judging process was passion and commitment — outstanding work," Simon Ferguson, chief executive officer at Resolution Group, said. "The future of NU-Q is very bright."
For the full story, please click
here
.