A celebratory red carpet event at Northwestern University in Qatar (NU-Q) showcased five student films before family, friends, and members of the local film industry. The films explored themes including identity, mental illness, friendship, tradition, and the urgent need for societal change.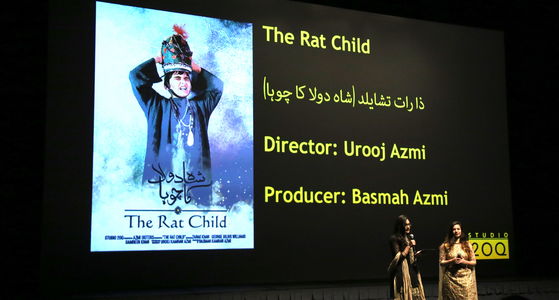 "It's great to see students making time to practice their passion and dedicating time outside the classroom to produce independent films and projects," said Everette E. Dennis, dean and CEO. "Studio 20Q's Premiere night has long been one of the most exciting and highly anticipated events of the year. Faculty, staff, family, and friends enjoy the opportunity to see first-hand just how talented and creative our students are."
The films were funded by Studio 20Q, a student-run club that organizes workshops, training sessions, and networking events throughout the year. While the club contributes to the growing film culture in Doha, its main focus is to provide funding and general support to students seeking to produce short narratives, documentaries, music videos, animation, or experimental films.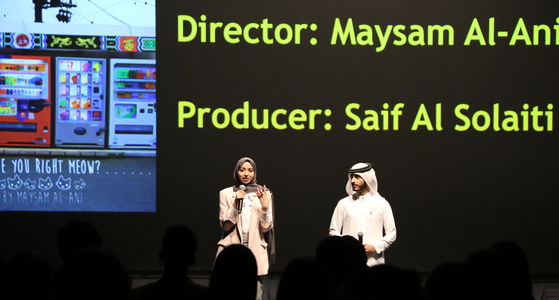 This year, five projects were awarded grants for students to produce their films over the course of the school year.
This year's films, which premiered at the club's event, are:
'Where are you right Meow?' is the first animated film to have been funded by Studio 20Q. In the style of Japanese hand-drawn images, the story explores the concept of what it means to be home. 'Terima Kasih' follows a single mother and a schizophrenic daughter in their household for a day. '426' follows two prisoners, from different backgrounds who build a unique friendship from within the walls of their cells, a relationship that is challenged once they both receive amnesty. 'The Rat Child' is a coming of age story that confronts stigmas of physical disabilities and poverty through the tropes of Pakistani folklore. 'Desert Bounty', a periodical piece set in the Arabian Peninsula in the early 20th century, is about a father and daughter who have a mysterious encounter that leads to unexpected consequences.
For many students, Studio 20Q represents the first opportunity to have an immersive filmmaking experience outside the classroom. Over two cycles, applicants for the grants submit full scripts, resumes, budgets, production timelines, and a compelling story idea to compete for the award.
Studio 20Q produced films, in the past, have been screened at international film festivals, commissioned by Al Jazeera for its program Witness, and have received a student Academy Award nomination.
To read more, click
here
.