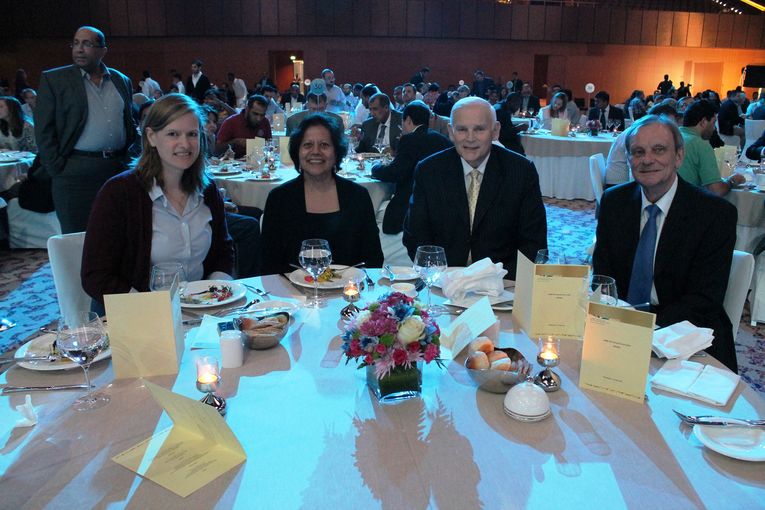 Northwestern University in Qatar (NU-Q) recently won two significant National Priorities Research Program grants through the Qatar National Research Program.
The winning projects—entitled Media Use in the Arab Gulf: A Longitudinal Study and Content Innovation Strategies for Mobile Media in Qatar—were among 162 awards selected from nearly 800 proposals submitted.
The grants—totaling more than $1.5 million—came as NU-Q continues to develop its institutional research program, based on university-wide projects and collaborations with other research institutions.
The first grant of nearly $850,000 will support the continuation of NU-Q's two-year running survey on media use in the Middle East (reports and interactive data available at mideastmedia.org).
The second grant, which exceeds $700,000, was awarded to a project that will probe innovation strategies around mobile media—folding in computer science methodology around big data analysis and media studies to create a model for the innovation of mobile media content.
Findings will be based on data from Qatar and the United Arab Emirates (UAE) collected through social media platforms such as Twitter and Facebook, as well as surveys and interviews to fully grasp users' interaction with mobile and social media.
The project paves ways to public education and engagement via mobile media, promoting advances in entrepreneurial and business innovation to support economic growth in media, and setting a research baseline in mobile media content development and diffusion.
For the full story, please
click here
.