Jassim Al Rumaihi, a senior producer at Al Jazeera Arabic, spoke to a room full of aspiring communication professionals, faculty, and staff about his career journey to working with a leading media network.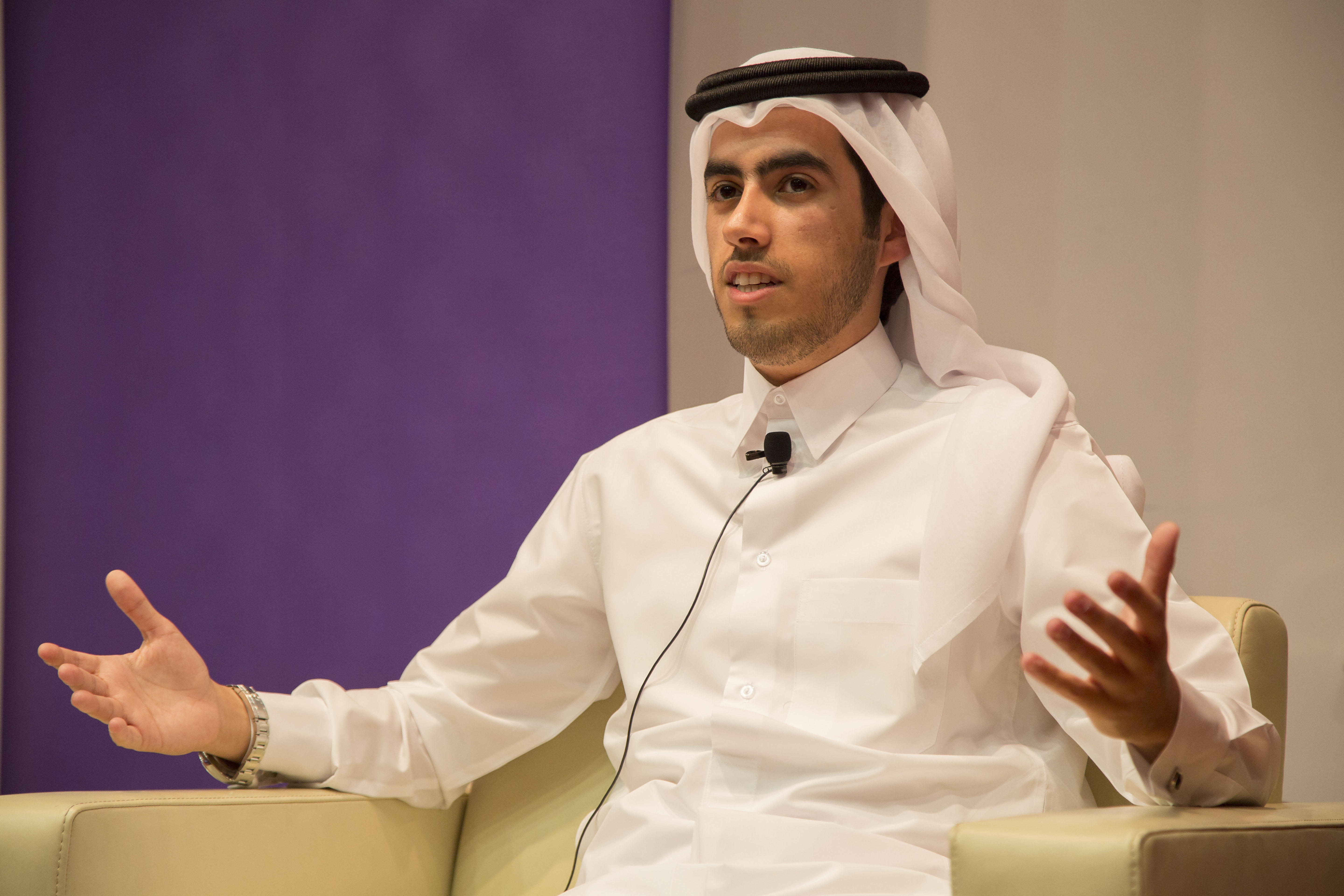 Al Rumaihi – an NU-Q alum, spoke about his passion for journalism, which he said began at a young age when he was reporting from the sidelines on Al Gharafa football club's activities.
Since joining Al Jazeera, Al Rumaihi has been sent as a correspondent to a number of countries, including Nepal to cover the 2014 earthquake, Tunisia to cover the parliamentary elections, and Saudi Arabia, where he reported on the war in Yemen.
"Several NU-Q students have pursued careers within the different entities under Al Jazeera, namely Jeem TV Channel and Al Jazeera English. Speaking to some of the managers at the network on our students' performance, we have been told that NU-Q students work harder and dig deeper for news stories, and that's really what sets them apart," said Everette E. Dennis, Dean and CEO.
"Before joining NU-Q, I never dreamed I would speak in front of a live audience, let alone work at Al Jazeera as a producer and reporter. However, thanks to the training and support I received at the university, I was skilled enough to apply for an opportunity to work with Al Jazeera. My filmmaking skills and understanding of new media helped me gain the trust of my managers at Al Jazeera," Al Rumaihi told the group.
NU-Q Professor Khaled AL Hroub led a lively, interactive session, which included a number of questions from faculty and students on a variety of topics surrounding Al Rumaihi's experience and career as a journalist and documentary film producer.
For the full story, please
click here
.