Connections between business, law, and media make the sports industry unique, according to an expert on sports media law who spoke at Northwestern University in Qatar (NU-Q).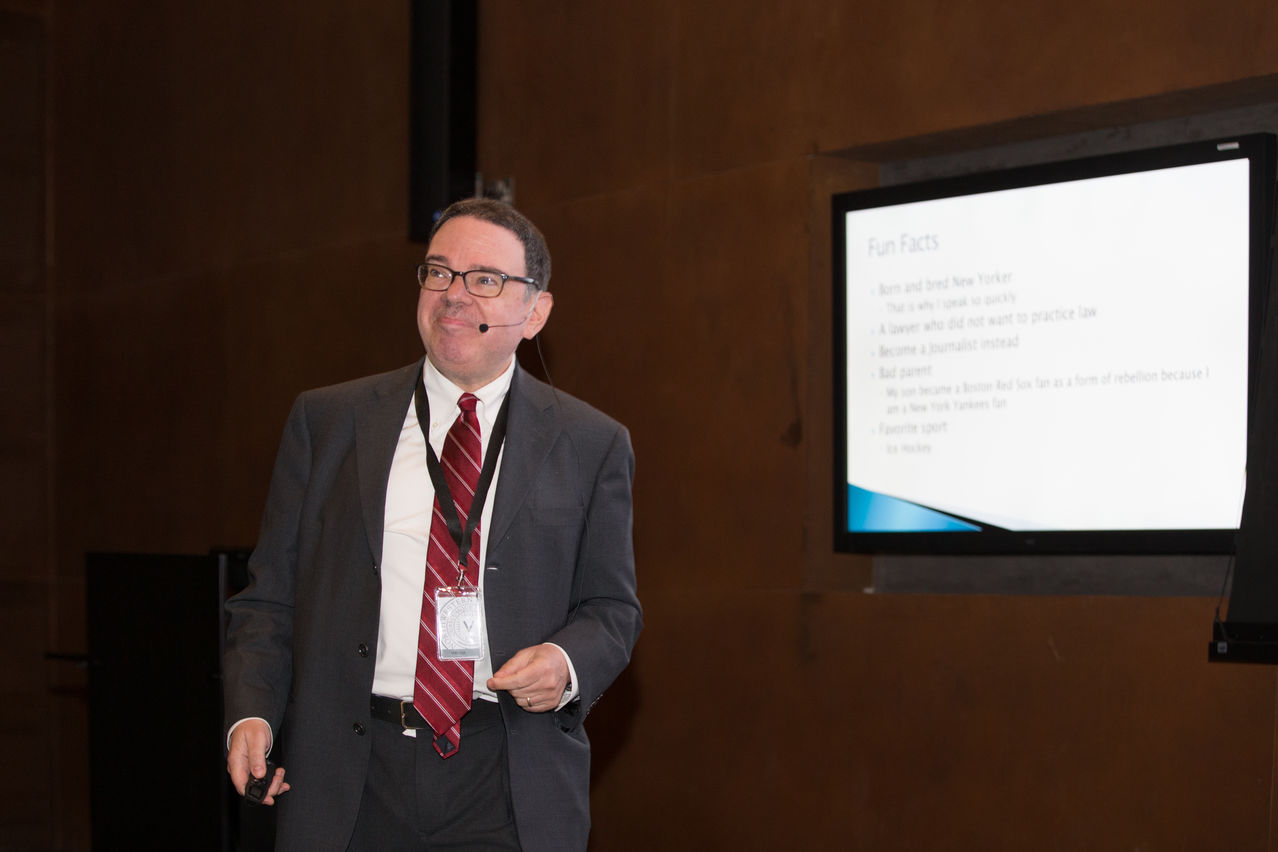 Mark Conrad, author of The Business of Sports and a professor at Fordham University in New York, spoke at a session at NU-Q where he discussed issues that make the sports industry unique from other sectors, while also addressing exclusive ethical issues and media laws that surround the business model for sports organizations.
NU-Q is in the process of designing an executive education and graduate program in sports media and management. The program will serve as a link for professionals who want to begin or enhance a career in sports media and will include courses in finance, analytics, marketing, and law.
"Professor Conrad's session on the significance and uniqueness of sports media law further emphasizes NU-Q's commitment to exploring the development of Qatar's media and sports sectors," said Everette E. Dennis, dean and CEO.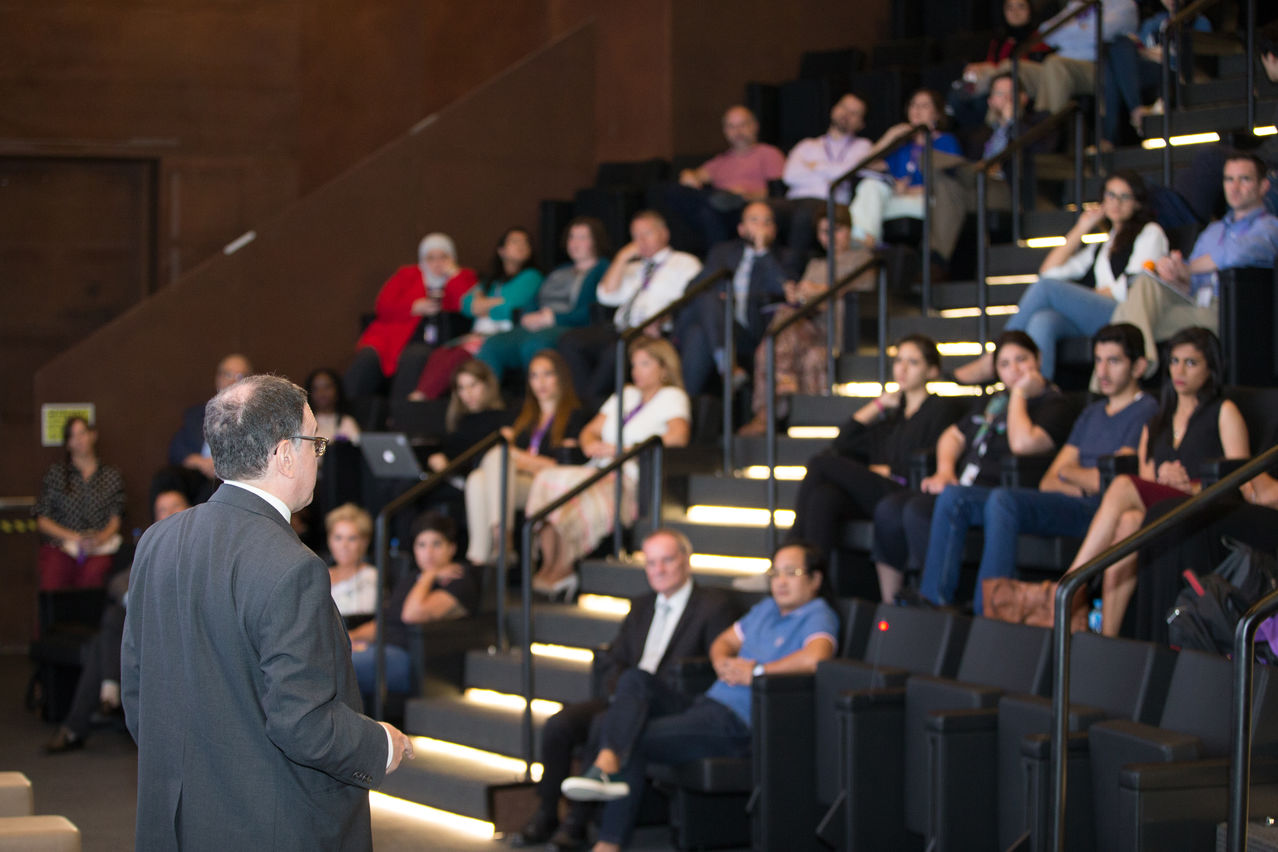 He added: "Many of our students are interested in being part of Qatar's growing sports industry, and Professor Conrad's visit provides them with insights from experts in the industry on how things work– from the media's role to the laws that guide it."
Conrad identified several reasons for the uniqueness in sports organizations, which included that it is talent-oriented, has exclusive governance through leagues or federations, includes exclusive broadcasting rights, and also has strong relations with governments.
An additional area which highlights why sports organizations are different from most private organizations is the loyalty formed between the audience and the team, which he said also makes the industry more powerful.
On ethical issues, Conrad identified six main categories: political, commercialism, eligibility, transparency, governance, and doping. Among the issues in these categories, he said disability – which affects the eligibility of talent – is one of the biggest.
Conrad also touched on media law in the coverage of sports, discussing new trends in how sports coverage is disseminated over the internet, as well as the increase in media coverage of social issues – including labor and management, business and economics, taxation, power struggles, and government policies.
Professor Craig LaMay, who is leading the executive education project at NU-Q, said that Qatar's media landscape will evolve as the country continues to play a pivotal role in sports governance, and that NU-Q's role is to provide learning opportunities to help professionals keep up with the changes and know how to work within such a complicated industry.
To read more, please click
here
.