Dr. Everette E. Dennis, N U-Q dean and CEO, gave the keynote address at a meeting of the Organization on Security and Cooperation in Europe (OSCE) that took up the role of free media in the context of the politico-military, economic and human dimensions of security.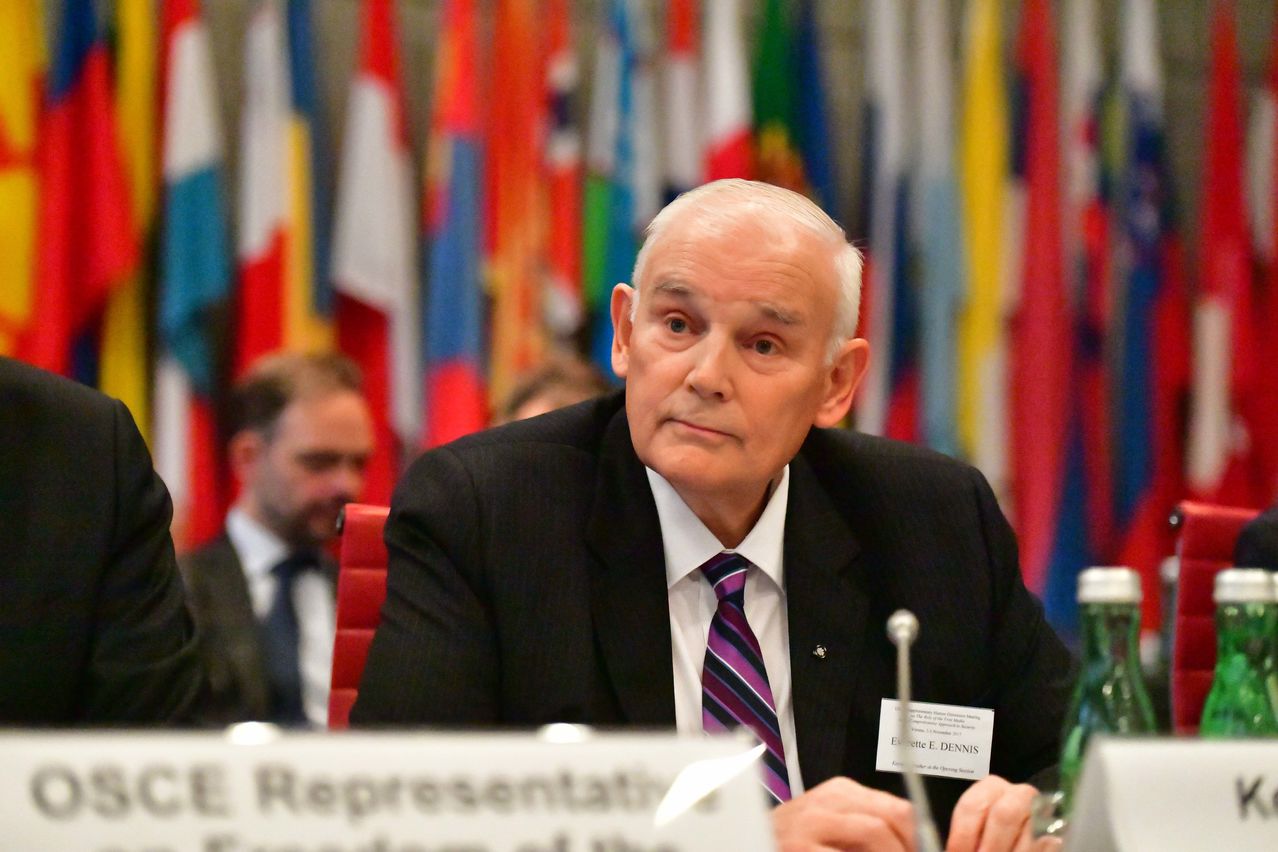 The dean decried attacks on the news media by governments that are "rampant and growing and where security arguments are used as a great infringement on human freedom ... and detrimental to human well-being and security itself.
Renewed efforts to secure and enhance freedom of information for media and the public will be enhanced by the decriminalizing defamation, a key goal of the OSCE's famed office of Representative on Freedom of the Media, which Dennis called "a vital precondition" for security itself.
As he put it, the role of media is both to "support and challenge the fundamental assumptions of security ... in the digital age when a hacked website or the spreading of false information can be just as dangerous and threatening as military intervention was in the past."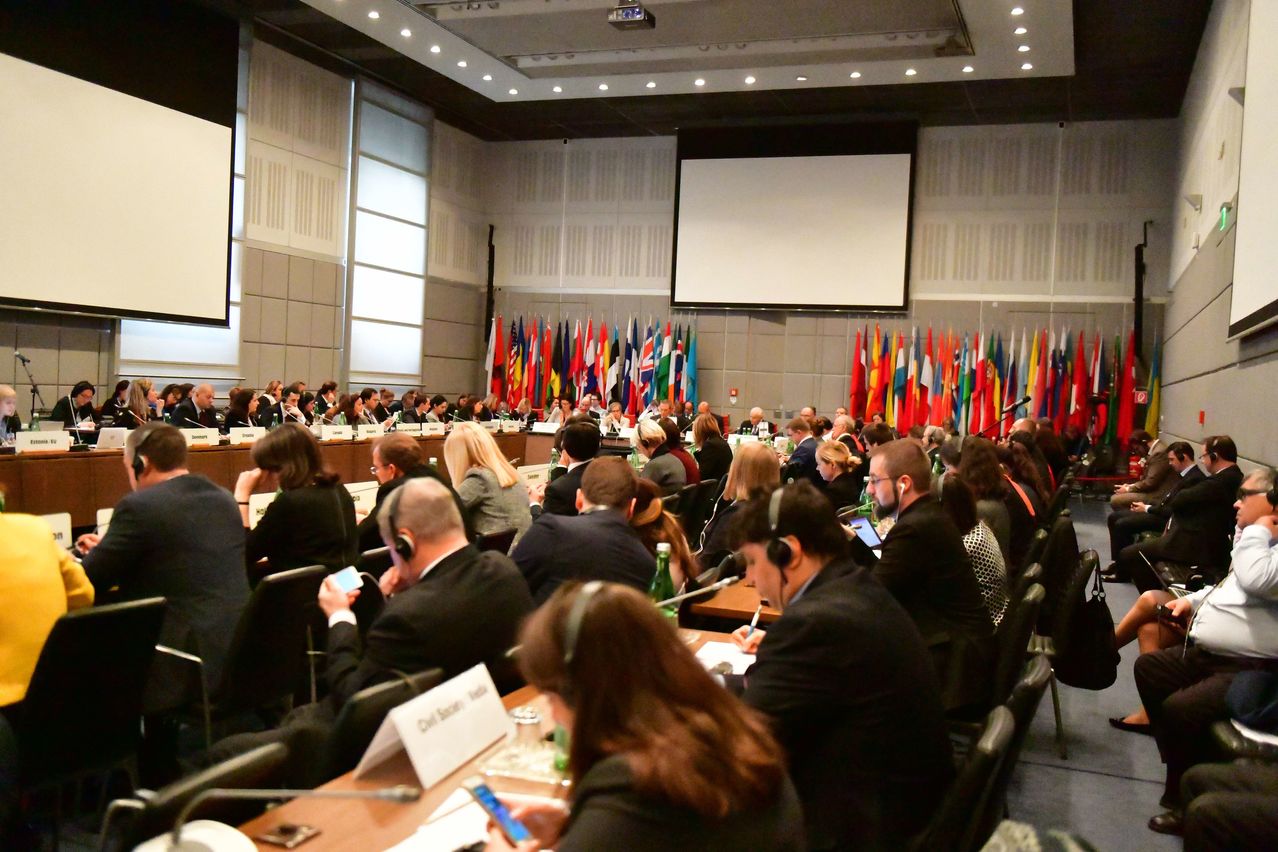 While attacks on the news media are sometimes thought limited to the murder and jailing of journalists in repressive regimes, even in the U.S. attacks on the media as "the enemy of the people" or threats to cancel broadcast licenses can have "a chilling effect on freedom and security which are deeply disturbing," the Dean said.
In his remarks, Dennis proposed an agenda for governments and the media to confront the historic conflict between secrecy and publicity to enhance security by protecting justifiable national security matters while guaranteeing greater transparency and freedom of information.
He urged a commitment to media literacy training, new protocols for the release of information, greater advocacy for media freedom and a commitment for media organizations to police their own house to avoid errors and fake news. He also called on social media leaders to enforce ethical standards and curtail the use of unnamed sources and advertising paid by unsavory interests.
The dean spoke before than 100 European governmental leaders, security officials, educators and other officials at a palace in Vienna's historic Hofburg.
Digital and social media for all their benefits are also undermining media freedom with fake news, trolls and other efforts at disinformation that distorts the free flow of information and the media's first obligation to seek the truth.
To read more, please click
here
.