Gregory Ferrell Lowe, a distinguished scholar and professional in the field of media management, has been appointed as director of the Communication Program and professor of communication in residence at Northwestern University in Qatar's (NU-Q).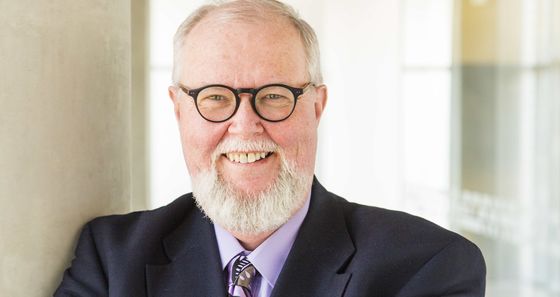 Lowe joined NU-Q for preparation and planning work this month and will take up his administrative and teaching duties in August. In addition to his administrative responsibilities, he will teach courses in media management and economics. He will succeed Professor Scott Curtis who returns to the faculty after five years as director.
"Professor Lowe's creative connections linking academia and media industries, as well as his substantial experience as a teacher and scholar, will add immeasurably to our faculty cadre at NU-Q and to new coursework that students can take as we further develop our media industries and technology emphasis," said Everette E. Dennis, dean and CEO.
Lowe joins NU-Q from the University of Tampere, Finland, where he served as professor of media management in the Faculty of Communication Sciences since 2008. Lowe has also taught at George Washington University in Washington, D.C. and has held visiting appointments at the Vienna University of Applied Sciences, Jonkoping International Business School in Sweden, the University of Nevada at Reno, the University of Tallinn, Estonia, and the University of Westminster in the U.K.
From 1997 – 20007 he had high-level media management experience as senior advisor for corporate strategy and development at Yle Finland, the national public broadcasting corporation (similar to the BBC in Britain), and concurrently for four years served as the designer and head of Yle Program Development. Early in his career, he worked in radio production and sales in the United States. 
Lowe holds a PhD in Radio-Television-Film from the University of Texas at Austin and an MA in mass communication from Ohio State University. In addition to his academic posts, Lowe served as president of the European Media Management Association for two terms, is continuity director for the RIPE International Initiative for Public Service Development in Media and will take over as chair of the World Media Economics and Management Conference at the conclusion of the May 2018 event in Cape Town.
NU-Q's Communication Program provides students with an understanding of the media and communications industry through courses such as media history, research, and theory, as well as hands-on learning in creative media arts such as scriptwriting, cinematography, film production, and animation. Communication students also take a broad range of elective courses that prepare them to move quickly into management or creative roles after they graduate.
To read more, please click
here
.