Seven thousand miles from its home campus in Evanston, Illinois, USA, Northwestern University dedicated its new state-of-the-art media and communication building on its campus in Qatar.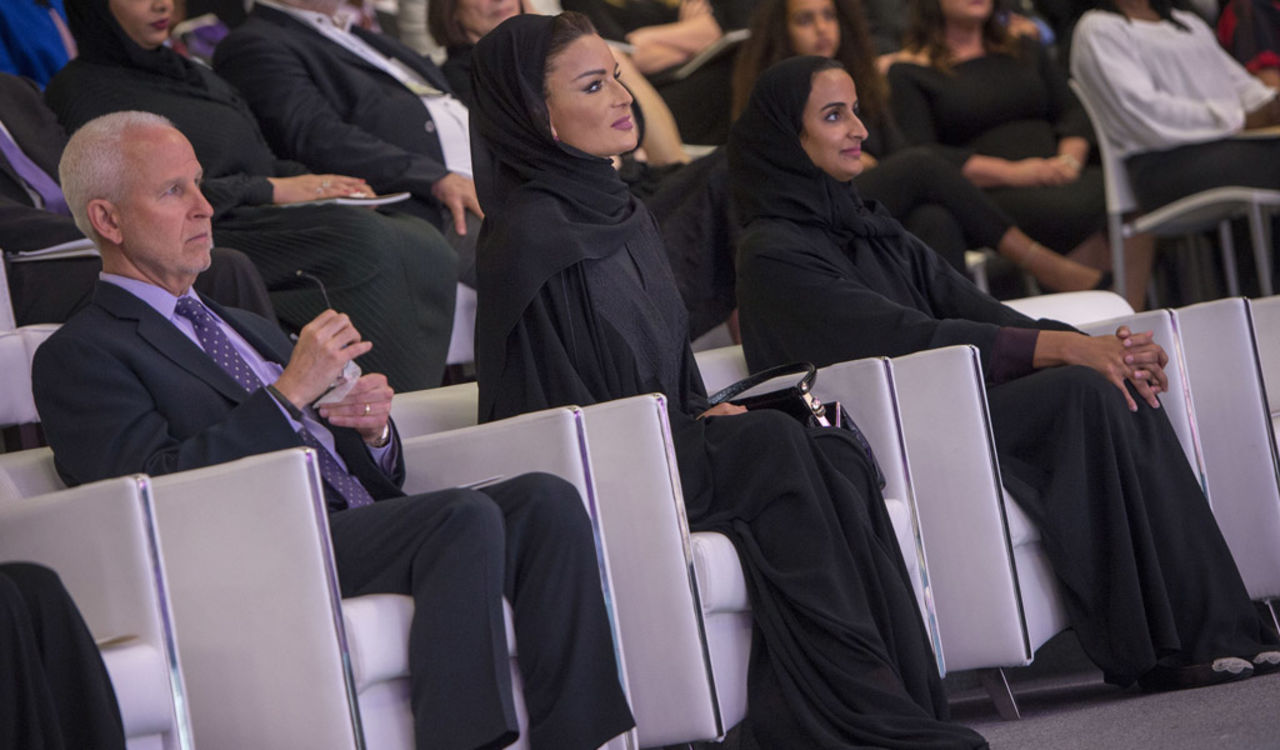 Under the patronage of Her Highness Sheikha Moza bint Nasser, chairperson of the Qatar Foundation and visionary behind Education City, Northwestern President Morton Schapiro and Dean Everette E. Dennis spoke at a series of events held in the new building.
Referencing his tour of NU-Q's new building, President Schapiro said: "This is everything you can dream about."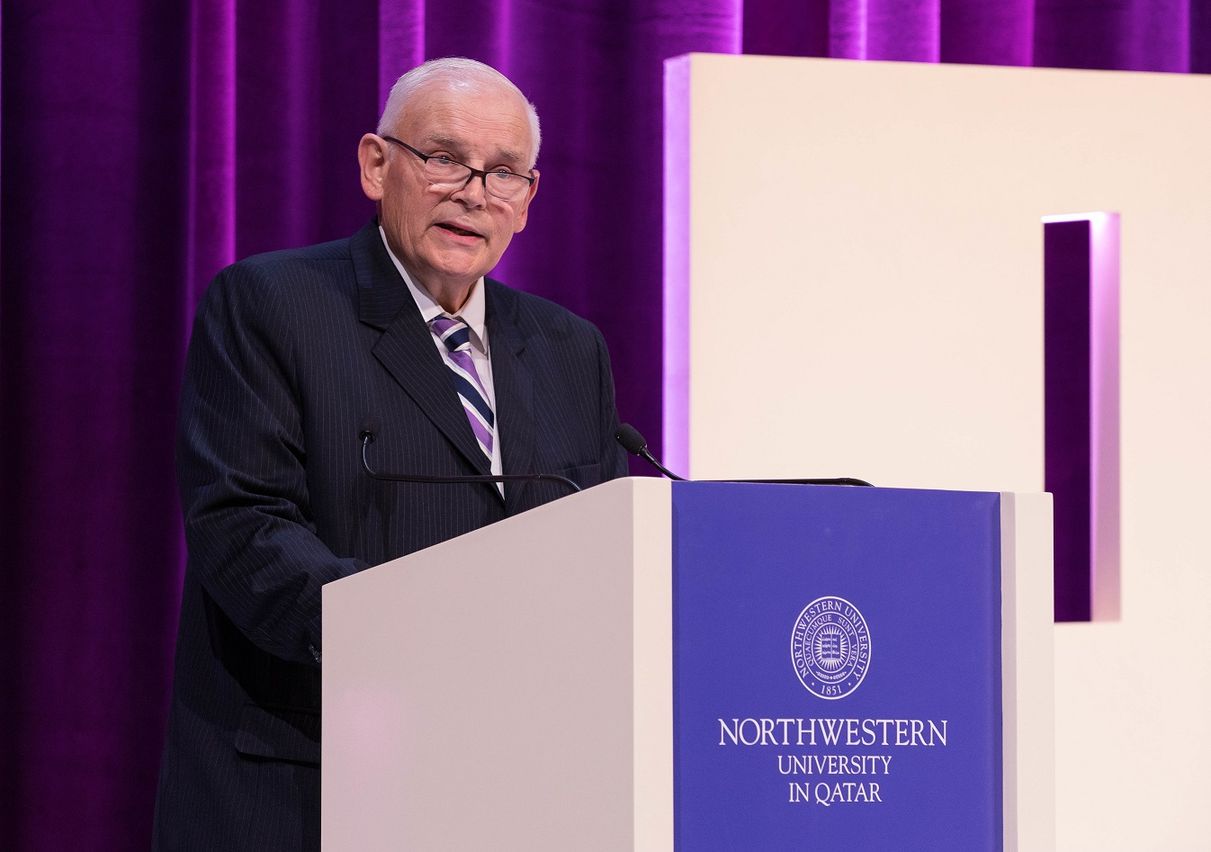 He added: "As President of Northwestern, I can tell you, nothing makes me prouder than to have a campus here in Doha producing graduates who are skilled in journalism, filmmaking, and communication and carry the name of our university far and wide as they use their skills for the betterment of mankind."
Designed by American architect Antoine Predock, NU-Q's LEED Gold certified building is designed to embody architectural elements from Qatar's desert landscape and local culture. At 515,000 square feet, the NU-Q building is three times the size of its previous home and the largest institution of its kind anywhere in the world.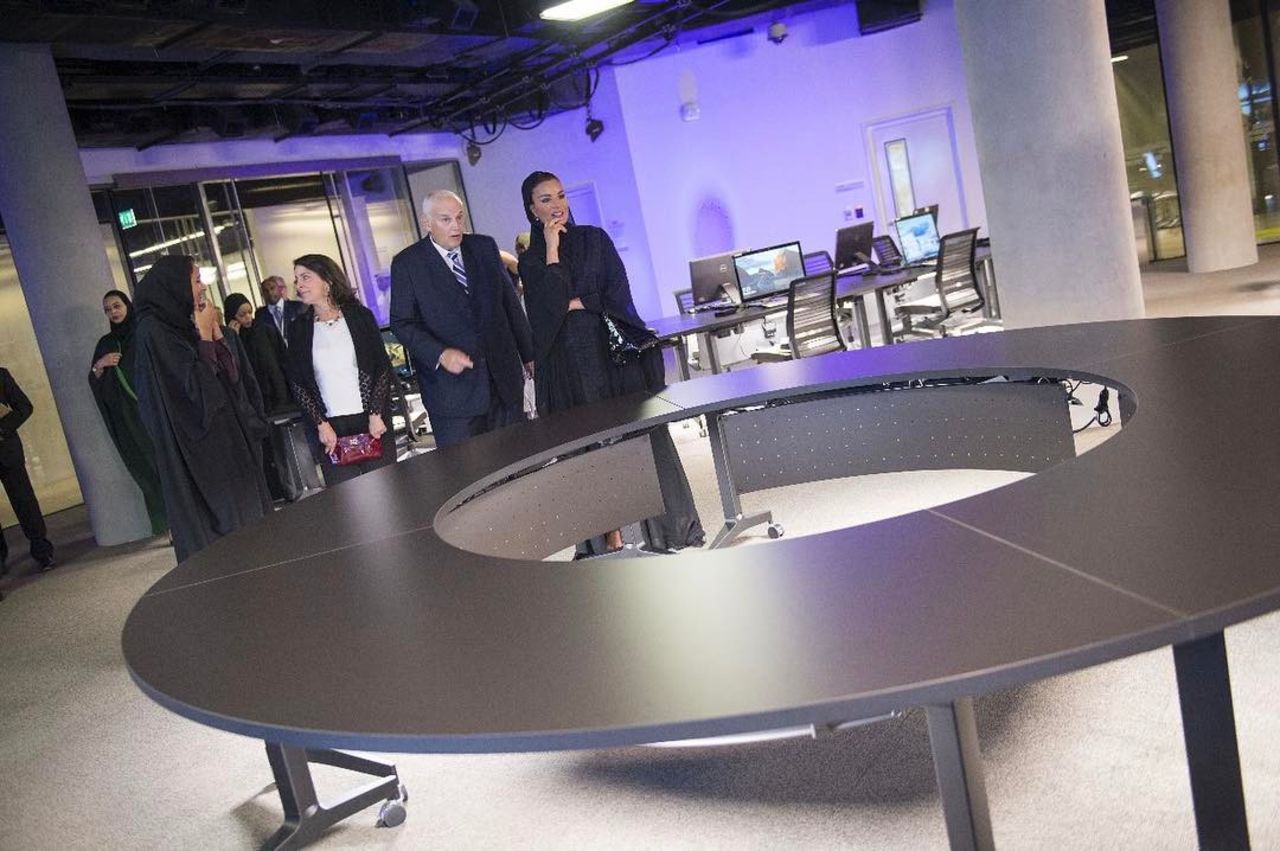 "Northwestern's new building offers not just modern media teaching and production facilities unique to the region, but a platform for creativity that our students will use to experiment, create, and dream," said Everette E. Dennis, dean and CEO. "Educating our students to harness the power of the digital age, will enable them to act as instruments of positive social change and make a significant impact on their societies."
At the dedication ceremony held at NU-Q, President Schapiro and Dean Dennis presented a gift to Her Highness Sheikha Moza bint Nasser in recognition of her leadership in the creation of Education City and the role of Northwestern University within that vision. The gift, Painting for Doha, was commissioned from Judy Ledgerwood, a professor of art at Northwestern University. Ledgerwood is known for her monumental abstractions and powerful use of color, pattern, and scale.
A new NU-QInspired by the country's landscape and local culture, the intricate designs in the building speak to the majesty of the desert, with the structure designed to integrate perfectly with it.
For the full story, please click
here
.