New research conducted at Weill Cornell Medicine-Qatar (WCM-Q) has highlighted how simple lifestyle changes can help prevent or alleviate polycystic ovary syndrome, (PCOS), a major cause of female fertility problems.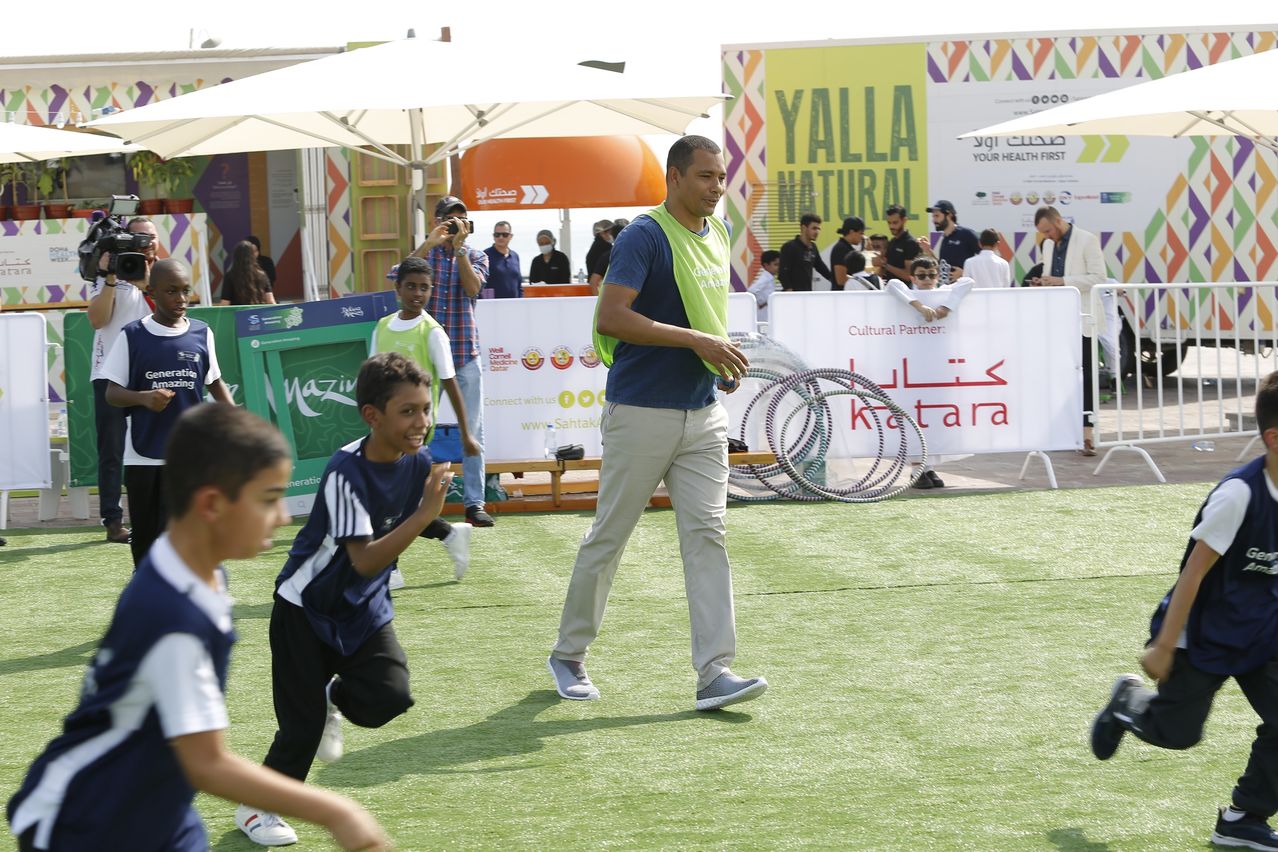 PCOS, which is thought to affect around 22 percent of pre-menopausal women in Qatar, is a condition that increases the levels of the male hormone testosterone in a woman's body, which interferes with ovulation and can therefore prevent a woman from falling pregnant. The condition is also characterized by cysts in the ovaries and increased hair growth, particularly on the face or chest.
The new research by Dr. Stephen Atkin, Professor of Medicine at WCM-Q, found a strong correlation between PCOS and pre-diabetes, which is characterized by raised blood sugar levels and makes the onset of type-2 diabetes likely. This close association strengthens the belief that healthy lifestyle habits such as eating a balanced diet and taking regular exercise reduce an individual's risk of developing PCOS, as such behaviors also minimize the risk of developing pre-diabetes.
To conduct the research, Dr. Atkin was given access to Qatar Biobank and so was able to view the biometric data of 750 anonymous Qatari women between the ages of 18 and 40. He said: "More than 10 percent of the 750 women had pre-diabetes but 19 percent of the women with polycystic ovary syndrome had pre-diabetes."
"Essentially, if you have polycystic ovary syndrome you have more than double the chance of developing pre-diabetes. Polycystic ovary syndrome is also associated with diabetes in pregnancy. In fact, 66 percent of women with gestational diabetes have polycystic ovary syndrome and this is a problem for both mother and baby."
Even if women with PCOS don't develop diabetes, there are concerns the condition can make sufferers more susceptible to developing heart disease earlier and with more severe consequences. Added to this, PCOS is associated with an increased risk of endometrial cancer.
Dr. Atkin said: "PCOS is an extremely important condition that can have devastating consequences. It not only makes conception more difficult for couples wanting to start a family, but through its association with diabetes and heart disease, it can also shorten life expectancy. Added to this, PCOS can also severely affect a woman's self-esteem. The increase in the male hormone testosterone can lead to acne, facial hair and even, in severe cases, balding. This obviously is hugely detrimental to a person's confidence."
For the full story, please click
here
.