At the latest installment of Weill Cornell Medicine – Qatar's Grand Rounds, one of Qatar's most senior obstetrician-gynecologists discussed the latest treatment options for uterine fibroids.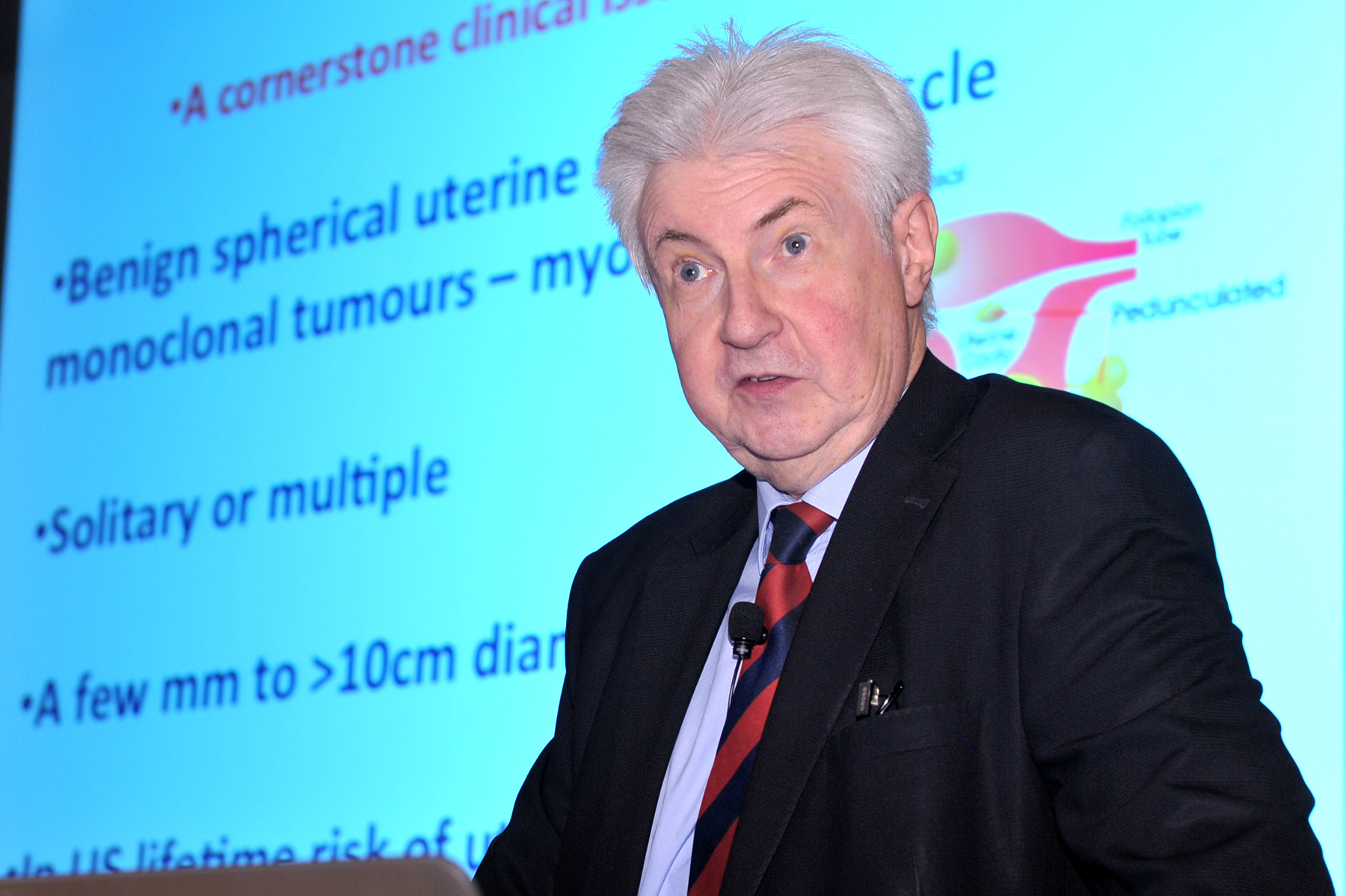 Dr. David Barlow, Director of Women's Services at Hamad Medical Corporation and Chair of the Department of Obstetrics and Gynecology at The Women's Hospital, discussed the most commonly used surgical procedures for removal of uterine fibroids and new drug therapies that have been developed to manage the condition without the need for surgery.
Speaking at WCM-Q to an audience of physicians, researchers, students and healthcare professionals, Dr. Barlow said: "Finding effective treatments for uterine fibroids is important because they affect a large number of women and can be extremely painful and distressing, and can also negatively affect fertility, which is naturally very distressing. Fortunately, surgical procedures and new drug therapies have proven to be quite effective and there have been promising new developments recently."
The Grand Rounds, developed by WCM-Q's Division of Continuing Professional Development, provides a platform for expert speakers to engage with healthcare professionals in the community to disseminate knowledge of the latest developments in medical technology, research and best practice.
Dr. Cheema, Director of Global and Public Health at WCM-Q, said: "We are delighted that we were able to hear from such a recognized authority as Dr. Barlow about these new developments in the treatment of uterine fibroids. By sharing his knowledge with us at Grand Rounds, Dr. Barlow has provided an extremely valuable service to members of the medical community in Qatar and the patients with whom they work."
For the full story, please
click here.