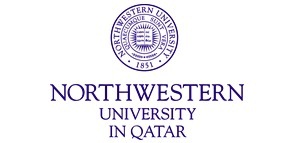 Northwestern University in Qatar has released preliminary findings from a Pan-Arab survey showing that although web users in the Middle East support the freedom to express opinions online, they also believe the Internet should be more tightly regulated.
Researchers surveyed 9,693 adults in eight Arab countries—Egypt, Qatar, Tunisia, Bahrain, Lebanon, Saudi Arabia, Jordan, and the UAE—shedding light on how people in the region use media, and whether they trust their sources of information.
The research showed a large majority of adults in Saudi Arabia, Jordan and the United Arab Emirates believe their news media are credible (74 percent, 67 percent and 63 percent, respectively). Meanwhile, only approximately one in four of those surveyed in Egypt, Lebanon and Tunisia believe the news media in their countries are credible. "This is a particularly interesting phenomenon in Lebanon, as this is thought to be a country with 'free press,'" said Everette E Dennis, Dean and CEO of NU-Q.
Among other findings, the research shows:
•Respondents were far more likely to agree than disagree that the quality of news reporting in the Arab world has improved in the past two years. Among all respondents, 61 percent agreed, 14 percent disagreed.
•Participants who use social media, almost all use Facebook (94 percent). Twitter attracts 52 percent, just ahead of Google Plus at 46 percent. 14 percent of social media users report using Instagram, the majority of which are in Bahrain.
•Television is considered to be the most reliable source of information except in Bahrain, the country with the highest overall media use, where the internet is thought to be the most reliable source of information.
According to Dennis, the methodology used to collect results makes this a "watershed survey for researchers looking at media and internet use in the Arab world. We used face-to-face interviews rather than the conventional web surveys, as well as phone interviews where the respondents were selected by random selection from a directory of listed telephone numbers as well as a sample of mobile numbers," he explained.
menamediasurvey.northwestern.edu, an interactive website produced by NU-Q to make the data available and accessible to both professionals and general news consumers alike, features dynamic data displays that allow users to make their own comparisons between different countries, as well as between different demographics surveyed within each country, including gender, age, and the juxtaposition of nationals, Arab expats, Asian expats and other expatriates.
While the questionnaire, designed by NU-Q, places a large emphasis on digital news consumption, it also includes items from the World Internet Project, in which NU-Q is a participating institution.