The Qatar Digital Library which provides new public access to over half a million pages of precious historic archive and manuscript material has been launched thanks to the British Library-Qatar Foundation Partnership project.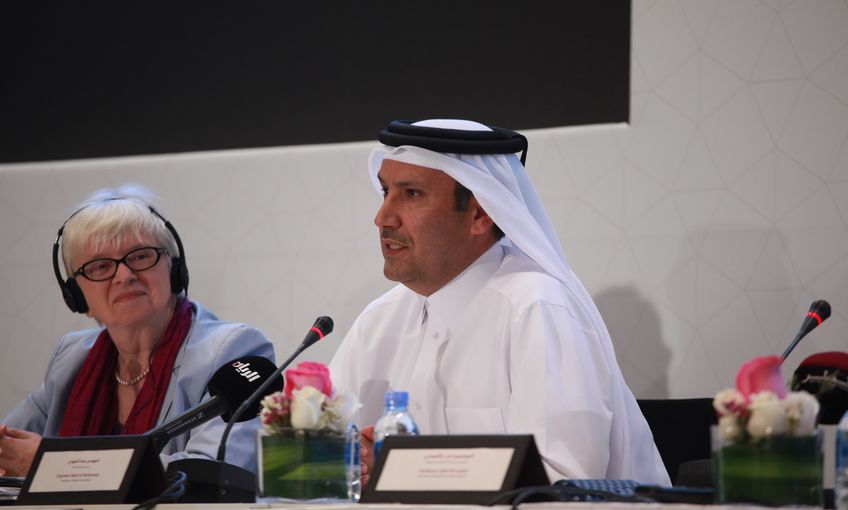 The incredible resource makes documents and other items relating to the modern history of Qatar, the Gulf region and beyond, fully accessible and free of charge to researchers and the general public through a state-of-the-art online portal.
The Qatar Digital Library provides online access to over 475,000 pages from the India Office Records that date from the mid-18th century to 1951, and relate to modern historic events in Qatar, the Gulf and the Middle East region.
In addition, the Qatar Digital Library shares 25,000 pages of medieval Arab Islamic sciences manuscripts, historical maps, photographs and sound recordings.
Highlights of the Qatar Digital Library include a file regarding descriptions and sketches of various flags in the region between 1929 and 1938, including a specimen of fabric demonstrating the color of the flag flown by the Sheikh of Qatar, Abdullāh bin Jāsim Āl Thāni, who ruled Qatar from 1913 to 1949.
Amongst the 25,000 pages of Arab Islamic science manuscripts contributed by Muslim scholars, is an Arabic version of the Data, Kitaab-ul-mu'Tayat, by Euclid, the famous mathematician of Alexandria. The text was translated by Isḥāq ibn Ḥunayn in the 10th century AD, revised by Thābit ibn Qurrah and is presented on the portal in the edition of Naṣīr al-Dīn al-Ṭūsī.
About the launch, QF President, Engineer Saad Al Muhannadi, said: "The Qatar Digital Library is a valuable resource that unlocks human potential and assists learning and development by promoting a better understanding of heritage. It is a shining example of Qatar Foundation's dedication to sharing knowledge with people across Qatar, the Gulf region and beyond to benefit all our futures."
He continued: "Qatar Foundation and Qatar National Library are supporting Qatar on its journey from a carbon-based to a knowledge-based economy. In line with the goals of the Qatar National Vision 2030, QF is proud that this partnership with the British Library will benefit learning and research across many different disciplines, and encourage innovation and creativity."
To access the Qatar Digital Library, users should visit:
www.qdl.qa
For the full story, please
click here
.