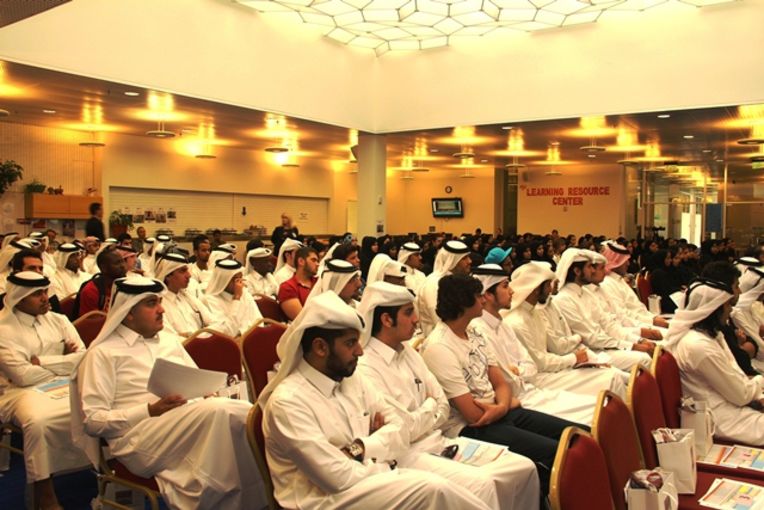 The Academic Bridge Program (ABP), a center of Qatar Foundation welcomed the class of 2013 as the program embraces its 13th academic year. Orientation was held in the Learning Resources Center (LRC) area of the Liberal Arts and Sciences (LAS) Building, home of the Academic Bridge Program at Qatar Foundation on Wednesday 31 July and Thursday 1 August 2013 from 8:30am to 12:30 noon.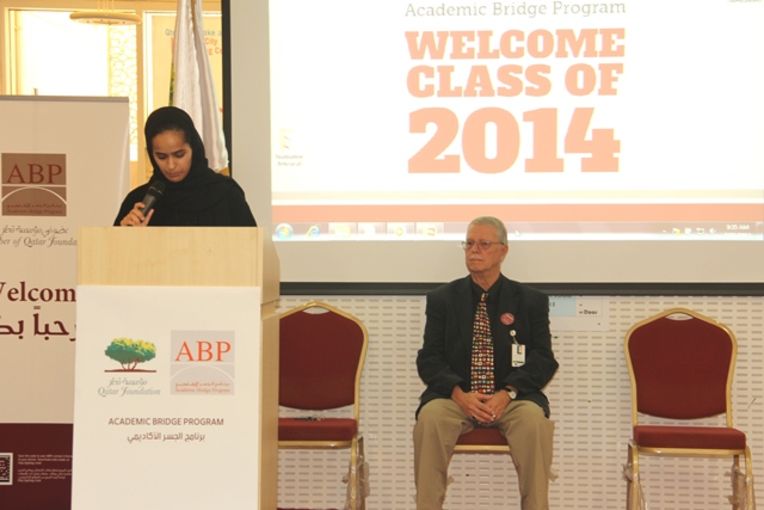 Around 180 new students were introduced to the program's facilities, policies and activities as well as to the administrators, faculty and staff who will be working with them throughout the upcoming year. ABP recognizes the major transition that new students face from a high school atmosphere to a university style environment and is therefore keen to invite former students to share their experiences at ABP and give advice to the new students.
Dr Miles Lovelace, ABP Director explained that, "This is the 13th year of the ABP, and so far about 2500 students have completed the program here. Nearly 90 percent of those who graduate from the ABP have gone on to study at a university somewhere –in Qatar, the US, the UK, or elsewhere." He went on to predict that, "this year we expect around 230 students at the start of the school year, with students coming from more than 15 countries. Most students will be girls (about 60percent). Almost 80 percent of the students are from Qatar."
The ABP has five new international faculty this year coming from the United States and the UK. All of the ABP faculty members have experience ranging from seven years to 25 years, with an average of 15 years of experience. Most have one or more master's degrees and some have doctorate degrees.
Classes for the new academic year are scheduled to begin on Sunday 18 August 2013.
For the full story, please click here.