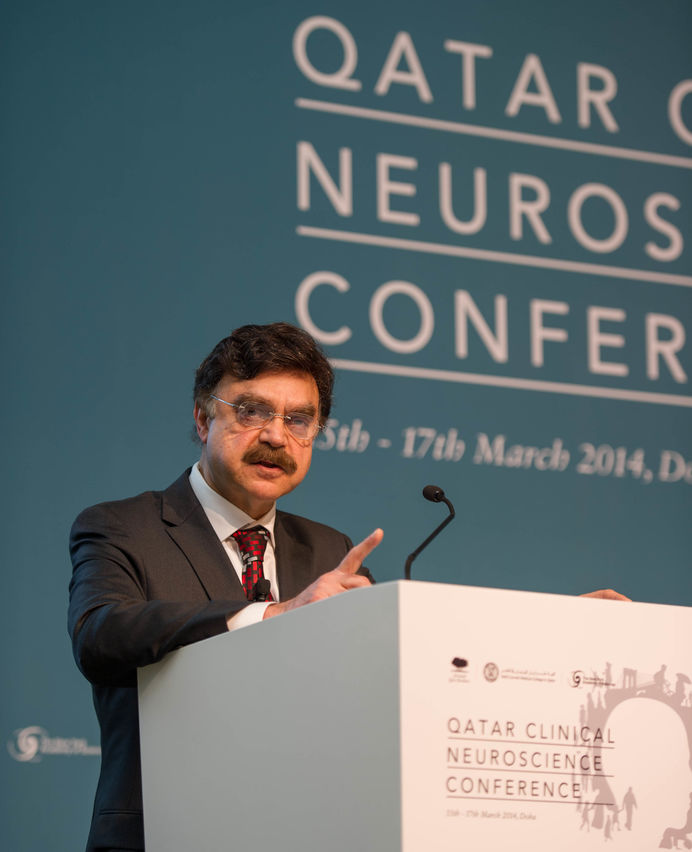 The world's finest minds in the field of neuroscience were in Doha recently for the high-level Qatar Clinical Neuroscience Conference.
Organized by Qatar Foundation (QF), Weill Cornell Medical College in Qatar (WCMC-Q), and the New York Academy of Sciences (the Academy), the conference attracted experts from around the globe to hear the latest theories, discussions and advancements.
The 29 speakers included faculty from Harvard Medical School, Stanford University and American University Beirut as well as doctors and scientists from Weill Cornell Medical College in both New York and Qatar. Doctors who attended from Hamad Medical Corporation were also able to claim continuing medical education credits.
Neuroscience is a huge field and includes illnesses such as depression, schizophrenia and anxiety disorder along with traumatic brain injuries. They form a large percentage of the global disease burden and are a significant economic cost to nations.
"Brain disorders know no national boundaries, and it's critical that neither does scientific research around this area; it will take the best scientific minds to make progress in these challenging areas," said Ellis Rubinstein, CEO & President of the Academy.
Topics of discussion at Qatar Clinical Neuroscience Conference covered clinical approaches to affective disorders; translation of animal model research; advances in neuropsychiatry; and pathophysiology and therapeutic insights regarding stroke and traumatic brain injuries.
For the full story, please
click here
.