Artworks commissioned by Qatar Foundation's (QF) National Reading Campaign that celebrate the journey and the joy of picking up a book have been showcased at the 29th Doha International Book Fair (DIBF).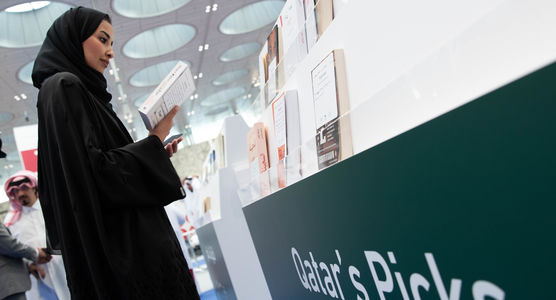 The community-focused QF campaign – designed to foster a love of literature among people of all ages in Qatar – invited local artists to produce works that capture the essence of reading. The five commissioned pieces are currently on display on DIBF, one of the region's largest international book fairs, which is taking place at Doha Exhibition and Convention Center until December 8.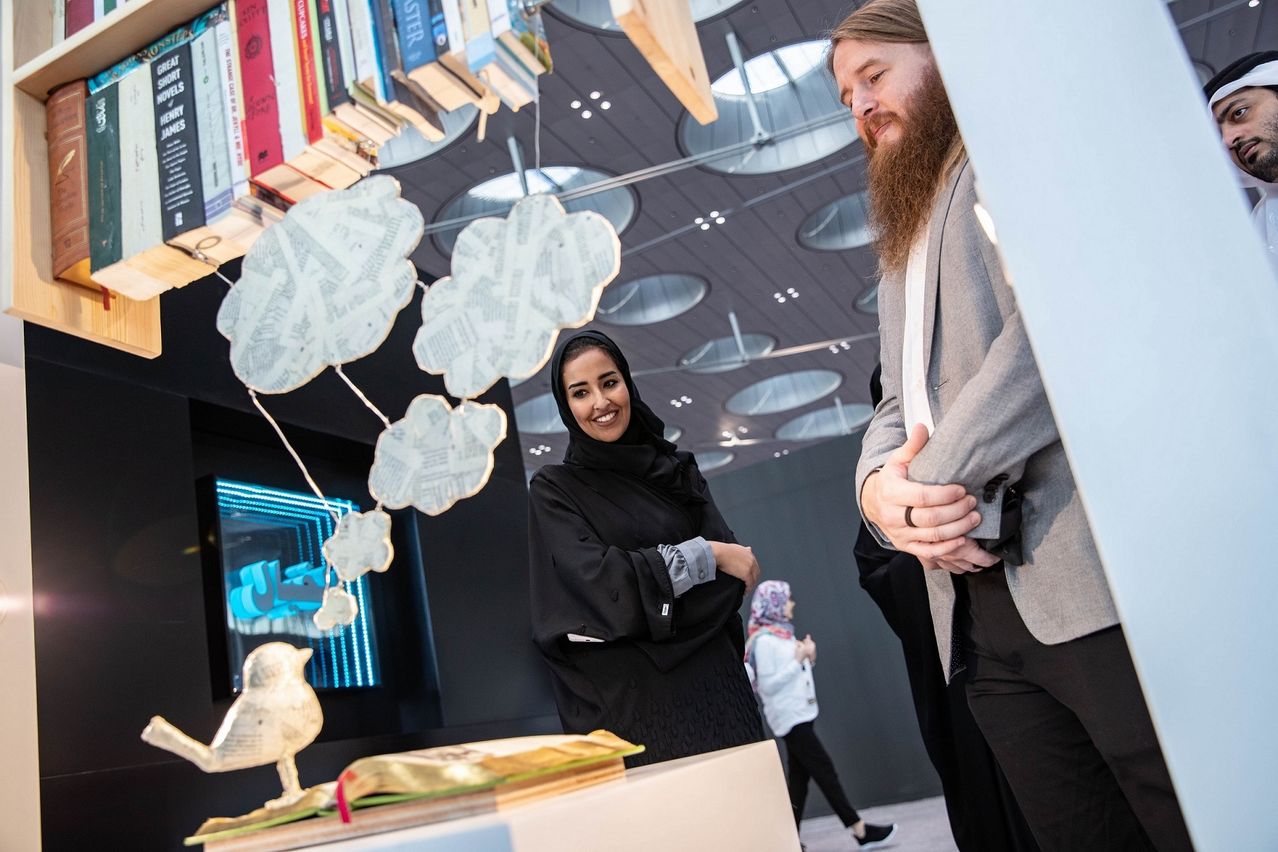 The works of art include the blueprint photographs of Khalifa Al-Obaidly, inspired by manuscripts of the indigo trade between the Gulf and India, and Maryam Al-Homaid's illusionistic work with the endless repetition of the word 'imagination'. Meanwhile, Khalifa Al-Marri has created an abstract animation of the mental voyages a person takes while reading; Paul Valentine has carved actual books; and Sebastian Betancur-Montoya has performed a journey in the middle of the sea while reading a book.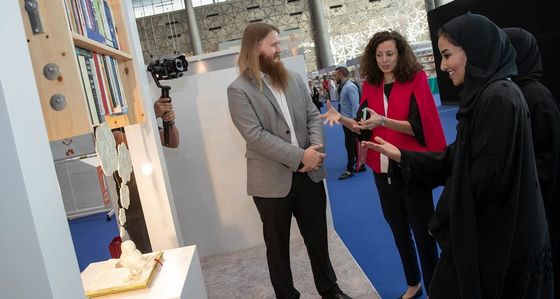 During DIBF, the National Reading Campaign has also been encouraging members of the community to place their favorite book on its 'Community Shelves' and leave a note explaining why they like it for others to find. Meanwhile, interactive activities featuring characters from children's books and a 'find the missing character' game have allowed young visitors to the fair to discover how much fun reading can be.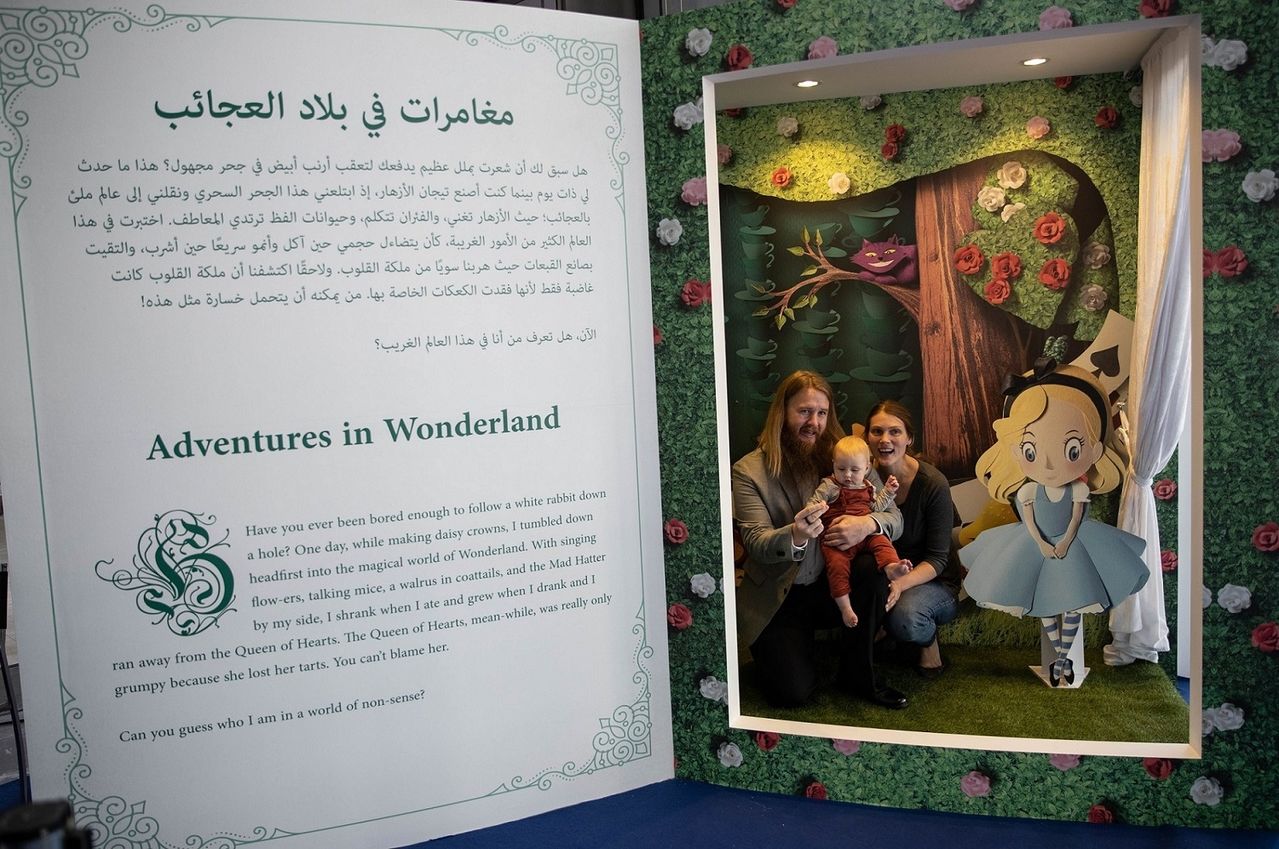 To read more, please click 
here