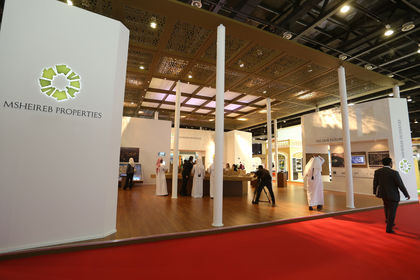 Msheireb Properties, a subsidiary of Qatar Foundation, is set to showcase world class fire protection, safety, security, management and monitoring systems employed at its flagship project Msheireb Downtown Doha at the upcoming 4th Civil Defence Exhibition and Conference in Doha. Msheireb Properties is also a platinum sponsor of the event.
Msheireb Downtown Doha follows strict guidelines for resident and public safety, with an automated system that monitors areas including internal and external premises, primary service areas and service tunnels.
The project has been mapped with five localized facility management hubs across the site capturing web enabled CCTV system (External Public Realm, Internal Public Realm, Primary Service Areas and Service Tunnels, Lifts and Lobbies); and ICT Infrastructure.
Access controls include car park management systems, vehicle number plate recognition, intruder detection and panic alarm systems. An emergency response action plan is also in place detailing response for fire, incident management, local authority communications protocols.
The Civil Defence Exhibition and Conference will bring together academics, businesses, researchers and governmental authorities across Qatar. The fourth edition of the event will be held from November 11- 13 at Qatar National Convention Centre.
A subsidiary of Qatar Foundation, Msheireb Properties is chaired by Her Highness Sheikha Moza Bint Nasser. Msheireb Downtown Doha will be completed over five phases and will be a mixed use development comprising government, retail and residential space.
To read the full article on Msheireb's website, please
click here
.