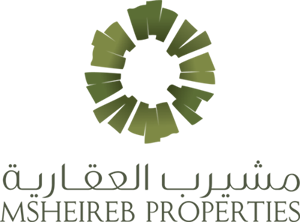 Msheireb Properties demonstrated its support for Qatar National Sports for the third consecutive year by joining hands with Qatar Foundation with a host of sports and games for employees, contractors, construction workers and family members.
Msheireb Properties' showed its ongoing commitment to corporate social responsibility with kabaddi events which were organized for the construction workers from its joint venue atQatar Foundation's campus, in addition to the organization of traditional Qatari games for its employees with separate locations for women and activities for children of all ages. Some of the games included rope pulling, volleyball, and gais at its flagship project Msheireb Downtown Doha.
Dedicated facilities were built by Msheireb Properties onsite and the company also arranged for the transportation of supports, workers and colleagues to the site.
Along with this initiative, Msheireb also launched a competition on its social media platforms to further promote sports by educating the community on physical activity in Qatar. People participating in this have the chance to win some unique prizes.
Eng. Abdullah Hassan Al Mehshadi, Chief Executive Officer, of Msheireb Properties said, "We, alongside Qatar Foundation are proud to participate in National Sport Day for the third year running. We share in Qatar's National vision to encourage a healthy lifestyle and feel it is important to engage our employees and their families in fun sporting activities and events on this day.
"Many of our staff, contractors, and construction workers participating, are involved in our flagship project Msheireb Downtown Doha. This initiative gives them an opportunity to meet one another and their families and strengthen the ties between them. We are grateful for the chance to get involved in National sports day and look forward to future participation."