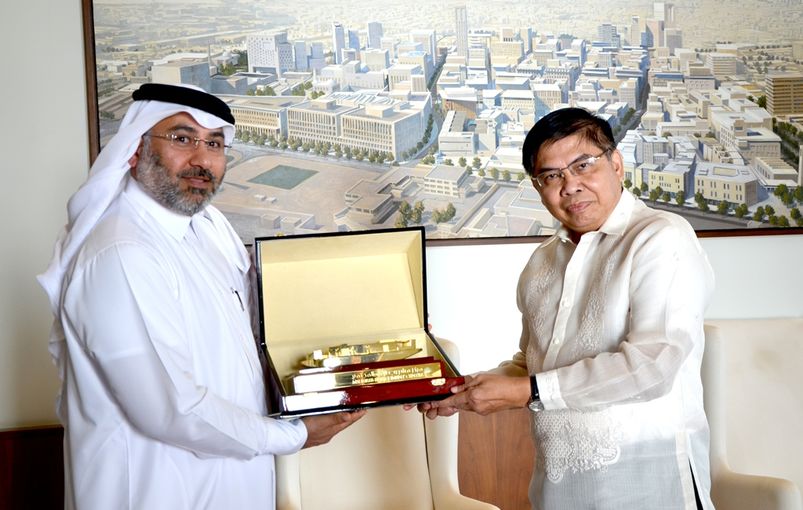 His Excellency Mr Crescente R Relacion the Philippines Ambassador to Qatar visited the Msheireb Enrichment Centre where he was welcomed by Eng Abdulla Hassan Al Mehshadi, Chief Executive Officer, Msheireb Properties and Mohammed Al Marri, Chief Officer, Design and Delivery.
His Excellency viewed a detailed model of the Msheireb Downtown Doha project which combines traditional architectural methods with the latest modern technologies. He was also given a guided tour of the MEC, which documents the history of Doha and showcases its future. The ambassador was also updated on the construction progress at the groundbreaking development and briefed on Qatar Foundation Karama initiative which safeguards the rights and welfare of workers engaged on the construction sector.
During his visit, Ambassador Relacion also took time to meet with a group of staff members from the Philippines who are involved in the development of Msheireb Downtown Doha and presented them with appreciation certificates.
The Ambassador thanked the management of Msheireb Properties for their hospitality and complimented them on their continued success.
For the full story, please
click here
.