Msheireb Museums (MM), the new cultural destination at Msheireb Downtown Doha (MDD), celebrated International Museums Day 2018 under the theme 'Hyper-connected Museums: New Approaches, New Publics', chosen by the International Council of Museums (ICOM) and International Committee for Education and Cultural Action (CECA).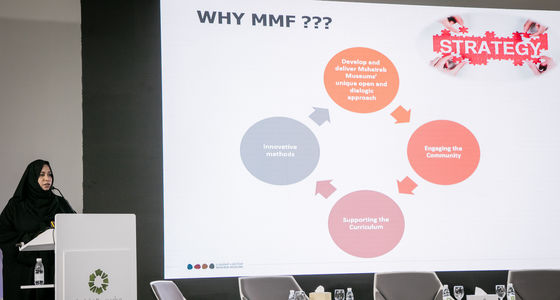 The celebrations took place at Bin Jelmood House located at MDD's Heritage Quarter, in the presence of Mr. Hafiz Ali, Msheireb Museums Director; CECA President Milene Chiovatto, and representatives of cultural and educational institutions in Qatar. The festivities included a welcoming speech by Msheireb Museums, and presentations by CECA and UCL Qatar representatives, the first Msheireb Museums' Friends program graduation, and a panel discussion, followed by a special dinner.
The theme of the International Museum Day 2018 was chosen to explore today's trend of a hyper-connected world. Hyper-connectivity is a term invented in 2001 to design the multiple means of communication between organizations and individuals, such as face-to-face contact, email, instant messaging, telephone or the Internet. This global network of connections becomes each day more complex, diverse and integrated.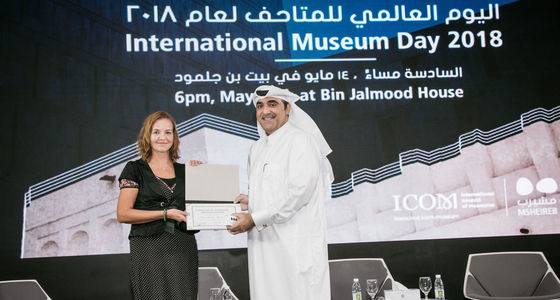 Commenting on International Museums Day, Mr. Hafiz Ali, Director of Msheireb Museums, said: "It's a great pleasure to celebrate International Museums Day here at Msheireb Museums, a tradition we have followed in recent years. Marking this important date reiterates our commitment to supporting artistic development in Qatar, and reflects our passion to positively contribute to the flourishing global cultural scene."
In his welcoming speech, he announced that Msheireb Museums was one of five entities to get the "Best Practices Award" by International Committee for Education and Cultural Action (CECA), coupling the museums role in promoting educational initiatives and cultural events.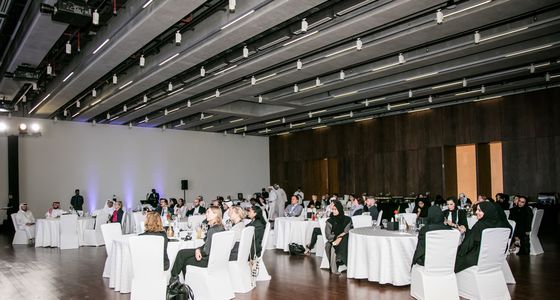 Milene Chiovatto, President of CECA conducted a presentation with the results of a two-day workshop for students, academics, and cultural leaders to commemorate this global event. During the interactive two-day workshop, participants had the chance to explore the possibility of seeing the transformation of ideas, and to go from a theoretical aspect to the practice, through showing examples from around the world.
A panel discussion took place enabling participants to discuss ways in which museums and educational institutions can work together to support their curriculum and bridge the gap presented by language and culture.
To read more, please click
here
.