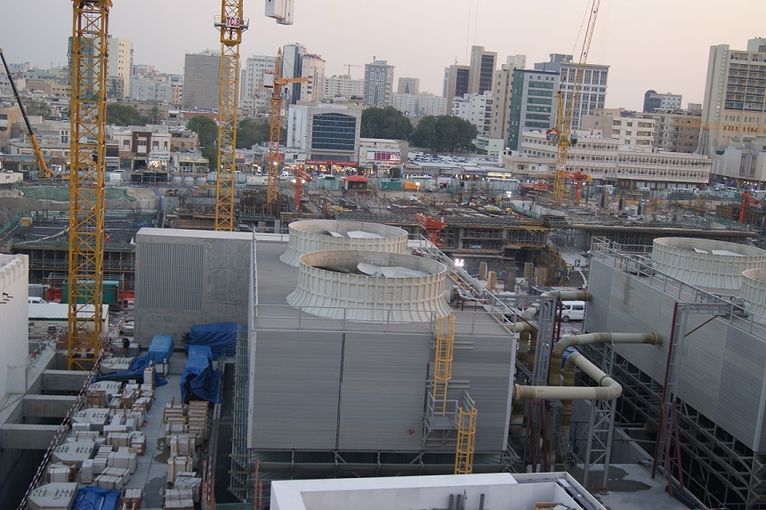 Msheireb Properties, a subsidiary of Qatar foundation, has announced that its flagship project Msheireb Downtown Doha has achieved permanent 11 kilovolt (kV) power connection in its first district cooling plant in partnership with Kahramaa and is now operational and in the testing stage.
This represents a major milestone in the delivery of Msheireb Downtown Doha (MDD) as the permanent power connection will allow for the operation of highly efficient water cooled chillers in the district cooling plant which will supply the Diwan Amiri Quarter with chilled water.
This plant will be part of a larger district cooling system which will comprise two district cooling plants (DCP-1 and DCP-2). Once fully operational, the total capacity of the district cooling system will be 29,250 TR, sufficient to serve the cooling needs of the entire Msheireb Downtown Doha development.
In September, Msheireb Properties and Kahramaa activated the first 66 kilovolt (kV) energized underground substation in MDD. The development will eventually be powered by two 66KV primary underground substations that will feed 11KV power to 40 underground distribution substations in each building and both district cooling plants.
An underground location for the substations was chosen in order to preserve the traditional character of the project's distinctive design and to maximize the green space open to the public.
KAHRAMAA is the sole transmission and distribution utility service provider for the electricity and water sector in Qatar.
For the full story, please
click here
.