Projects developed by the brightest young scientific minds from schools across Qatar have been placed in the spotlight through a new national competition organized by Qatar National Research Fund (QNRF), a member of Qatar Foundation Research and Development (QF R&D), and the Ministry of Education and Higher Education.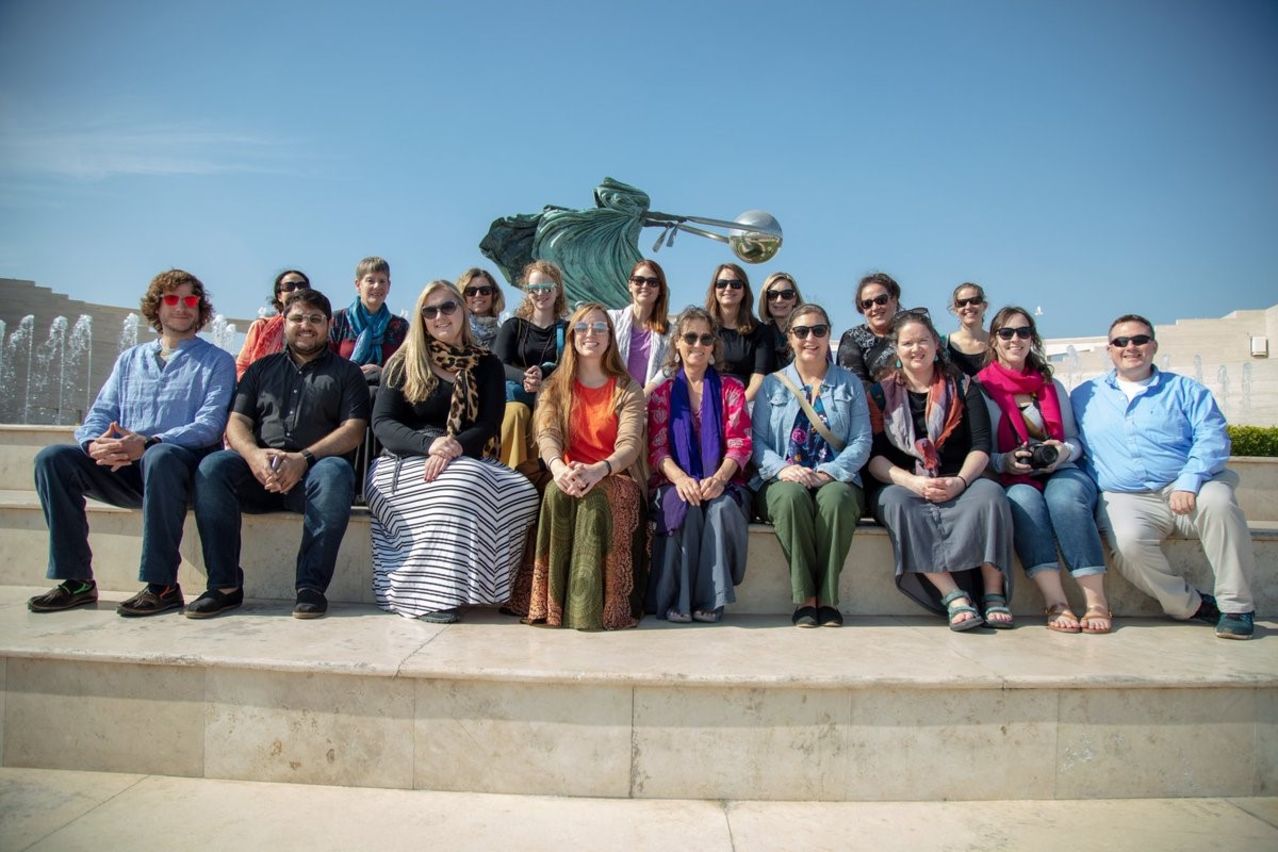 2,127 students – 31 percent of whom were Qatari - from 130 schools presented the outcomes of their scientific inquiry and innovative thinking to expert judges at the National Scientific Research Competition (NSRC), which took place recently at the Qatar National Convention Centre (QNCC), with the six winners of its Grand Awards now preparing to represent Qatar on science's global stage.
NSRC aims to enable and inspire students to develop the skills required for scientific discovery and success from a young age, nurture creativity and critical thinking, and enhance Qatar's human capacity in the field of science and research. It was formed through merging QF R&D's Qatar Science, Technology, Engineering, Art, and Math Fair (Qatar STEAM); QNRF's Secondary School Research Experience Program, and the Ministry's Scientific Research Competition. By amalgamating these three initiatives, preparatory and secondary school students throughout Qatar have been further encouraged to sharpen their focus on scientific exploration that can contribute to addressing Qatar's national priorities, and given a wider platform to showcase their efforts.
Dr. Hamad Al-Ibrahim, Executive Vice President, QF R&D, said: "We welcome the fruitful collaboration between the Ministry of Education and Higher Education and QNRF to promote a culture of scientific research and discovery in Qatar, and build the capabilities of our students and teachers in this field."
"QNRF's partnership with the Ministry of Education and Higher Education has enabled the development of a national competition that supports our joint vision of spreading a culture of scientific research in all schools across Qatar, allowing our students to build their knowledge and capabilities in this field and develop high-caliber and innovative projects," said Dr. Abdul Sattar Al-Taie, Executive Director, QNRF.
The Education Conference and National Scientific Research Week also included the winners of the 2nd Qatar National Astronomy Olympiad being awarded. Organized by QEERI's Fascination Astronomy Program, funded by QNRF, the competition saw 60 teams of students from 33 middle and 27 high schools in Qatar express their passion for science by creating astronomy devices and conducting mathematical calculations.
For the full story please click
here
.