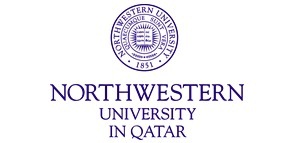 Middle East Residents Ambivalent about Expressing Political Opinions Online: New Research
Northwestern University in Qatar has released new findings from an eight-nation survey indicating many people in the Arab world do not feel safe expressing political opinions online despite sweeping changes in the aftermath of the 'Arab Spring'.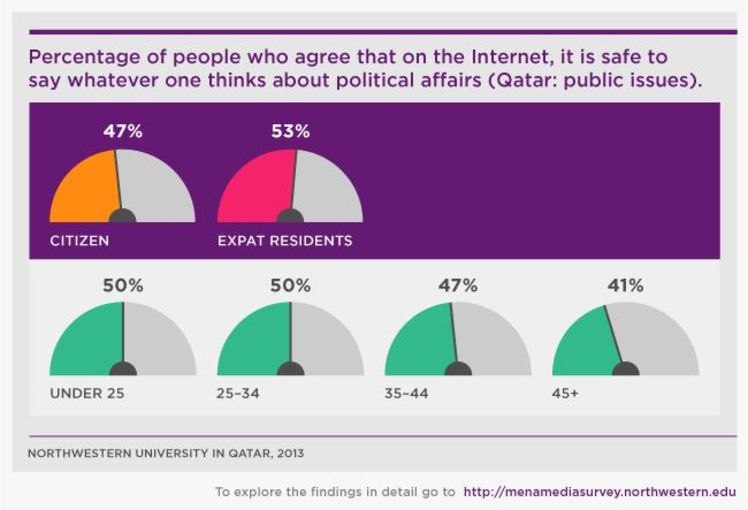 Of over 10,000 people surveyed in Lebanon, Tunisia, Egypt, Saudi Arabia, Bahrain, Qatar, Jordan and United Arab Emirates, 44 percent expressed some doubt as to whether people should be free to criticize governments or powerful institutions online. Over a third of Internet users surveyed said they worry about governments checking what they do on the Internet.
According to the report, "The implied concern [of governments checking what they do online] is fairly consistent in almost all countries covered, but more acute in Saudi Arabia, where the majority (53 percent) of those surveyed expressed this concern."
The study – titled 'Media Use in the Middle East - An Eight-Nation Survey' - was undertaken by researchers at NU-Q to better understand how people in the region use the Internet and other media. It comes as the university moves towards a more formalized research agenda and is the first in what will be a series of reports relating to Internet use.
The survey includes a specific chapter on Qatar, the only country where those surveyed regarded the Internet as a more important source of news than television. "We took an especially close look at media use in the State of Qatar - a country with one of the highest Internet penetration rates in the Arab world—and internationally," said Dean and CEO of NU-Q, Everette Dennis.
These findings follow a preliminary report NU-Q released last April that showed web users in the Middle East support the freedom to express opinions online, but they also believe the Internet should be more tightly regulated.
Dennis explained, "While this may seem a puzzling paradox, it has not been uncommon for people the world over to support freedom in the abstract but less so in practice."
The results of the survey, conducted in collaboration with Harris Interactive, were released on June 18th at the International Communication Association (ICA) Conference in London . Data displays of the full-findings can be found on the interactive website
menamediasurvey.northwestern.edu
.